Interviews
Interview with Adriana de la Cruz Duffo - CCO @ Openshopen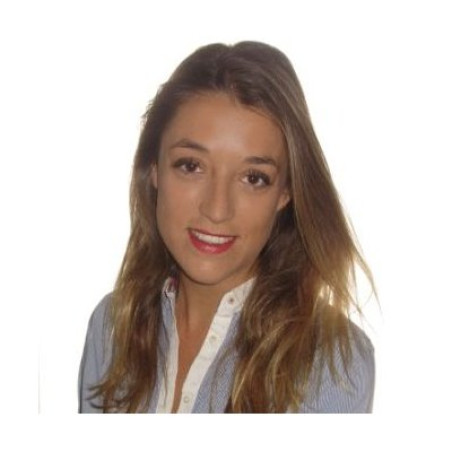 Adriana de la Cruz Duffo
Chief Commercial Officer - Openshopen.
MMA:Your assessment of the Nigerian and Africa e-commerce ecosystem?
Online Shopping in Africa has been steadily growing in recent years and Nigeria is already running at the forefront, with an e-commerce industry worth over $1bn in 2014 and forecasted to grow 30% in 2015, despite the existing challenges.
Small and Medium Enterprises (SMEs) are the veritable growth engine of the African economy and require efficient, cost effective business solutions to assist in optimizing efficiencies and ultimately, in achieving optimum business goals.
In this environment, e-commerce offers a level playing ground for SMEs to operate in the local and global marketplace and allows their businesses and their communities to participate in social, economic and cultural networks seamlessly across international boundaries.
MMA:How is Openshopen different from all other popular e-commerce platforms?
OpenShopen is a subscription based integrated e-commerce platform that allows storeowners or merchants to create their own independent online shop in minutes. Stores created on www.openshopen.ng have individual domains, unique look & feel and independent check out process on their own site, as opposed to OpenShopen being a marketplace where merchants sell their products in conjunction with those of other merchants on the same site.
At OpenShopen we have developed key expertise in e-commerce solutions for the growing SME markets, creating a platform that is truly low-cost, user-friendly and easily adaptable to the specifications of each growing economy. We have the know-how in integrating local new Payment Gateways and adhering Logistic Companies to our platform to make sure that merchants are ready to sell.
MMA:How does your e-commerce innovation benefit the small shops that want to sell online?

OpenShopen e-commerce platform empowers SMEs by allowing them to build their own individual brand and image, gain exposure and access a greater market, simply by creating their independent stores, with their own look & feel, and making their products and services available to the wider audience.
MMA: In comparison of cost and ease of set-up, how is Openshopen overcoming these merchant challenges?

OpenShopen is designed so that merchants can easily activate their own online stores and start selling from day one and for only 2.500N a month.

Openshopen was born in 2012 and in only 2 years, expanded into 10 countries in Latin America and now Africa, thanks to exclusive partnerships with local banks, logistic companies and leading IT firms in each market (Computer Warehouse Group PLC in Nigeria), as well as the support of Government institutions that have made Openshopen a core in their SME development and empowerment programs. These partnerships have been key in addressing the challenges existing in the e-commerce arena in Africa.
MMA:Online merchant payment is a challenge for merchants in Africa, how is Openshopen addressing this?

OpenShopen is integrated to a large number of payment gateways in every country where it is present. For instance, in Kenya, we are integrated with an interface that accepts not only all debit and credit cards, but also all the major Mobile Money solutions in the country, as it is the main mode of payment in the area. In Nigeria, our stores can enable payments in cash if they wish, as well as any Verve, Visa or Mastercard. We are also working with a Mobile Money provider to integrate their upcoming innovative solution.
MMA: What should delegates expect at the forthcoming 5th MobileMoneyExpo event.

Delegates will discover a new empowering tool for the mass SME market in Nigeria, a platform with over 1.000 stores opened in Q1 2015 and an opportunity for integration of any innovative payment solution that our merchants and end customers could benefit from.