Interviews
MOUSSA DAO, DIRECTOR ORANGE MONEY, ORANGE CAMEROON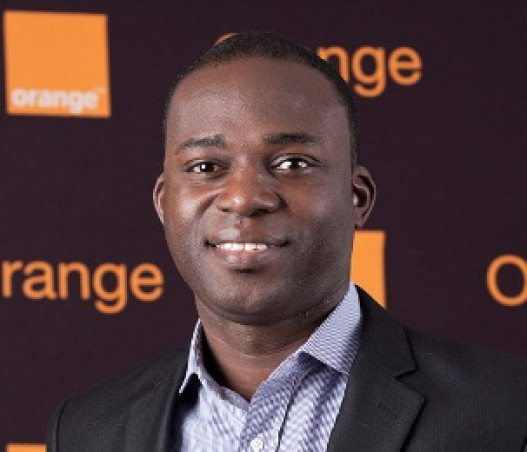 Moussa Dao

Director Orange Money, Orange Cameroon.
MMA :Your assessment of mobile financial services in Cameroon and Central Africa region.

Mobile Money in Cameroon and in the Central Africa region is looking very promising. The service is gaining traction with the dynamics that are being put in place from the various stakeholders. The assessment is also interesting when we benchmark our current stage with the various developments of this innovative service across Africa and the world. It shows indeed that we are in the starting blocks towards a new stage which will bring a considerable contribution to the MDGs in Cameroon and the Central Africa region.
We firmly believe that we will be no exception to the good examples given by the 'sprinters' in East Africa; West Africa and Asia where the populations have reached an advanced stage of mobile money adoption for their daily transactions towards almost all sorts of beneficiaries.

MMA:How can Mobile financial services benefit government and partners like financial institutions and other ecosystem players in the region?

It is definitely a triple win situation for Cameroon and the region:
1) Win for the State Institutions; NGOs and Financial Institutions through an improved control and management of various disbursements and collections (from petty amounts to large sums of money). We (as Mobile Financial Services Provider) offer an enhanced security to cash disbursement; expanded distribution network; Time and Cost saving opportunities; Direct access to beneficiaries;…
2) Win for the customers as they have direct access to their money; A real time information system; Enhanced security, Convenience to say the least. In addition, one should consider that mobile financial services play a major role in meeting the demand and the supply. Indeed we bring in one place, at an affordable cost, numerous commodities and services from multiple providers which a customer would normally access through a tremendous customer journey and at a higher cost. Orange Cameroun makes it a point to bring its renown quality label to these services.
3) Win not only for the Government as Mobile Financial services present a strong opportunity to boost financial inclusion, which is one of its objective; but also for the other stakeholders who can now seize additional opportunities through, the development of new businesses; The improvement of the rendered quality of service; The access to macro indicators when it comes to assessing the potential of our markets and channeling the monies that are transacted into insecure schemes

MMA: What are specific use cases that other regions in Africa can learn and replicate across Africa.

Africa in its whole is clearly a laboratory for the development of mobile money through the renowned successes but also from the key leanings which we get as we operate the service on a daily basis. It is also a challenge to agree on particular cases which will attract comparable successes outside their respective operating areas. The simple reason being that the markets are very different with specificities which vary from the South, to the East, to the West and from the Centre to the North. Many reasons being the cause (banking penetration; socio economic habits; regulatory constraints ;…). In Cameroon, we are happy to have the advantages of a country where Government and Parastatal Institutions have made a clear point to dematerialized financial transactions to improve the services to the populations. A perfect illustration is the Finance Act of 2014 which opens the path of property tax collections through mobile money.
It is also clear that at Orange we have a very good understanding of how we will fully play our role into ensuring that Orange Money provides a reliable and extensive answer to the populations' needs. As such, in Cameroon, we pioneered the collection of payments to Universities; Utility and Insurance providers. In addition, Orange Money Cameroun is being used to ease the payments from various Government Institutions to their respective beneficiaries and vice versa (property taxes; social security ;…).
In other regions in Africa, we have successfully launched an Inter-Regional Money Transfer service between Mali, Senegal and Cote d'Ivoire to cater for the needs of the populations which have strong socio economic and cultural links. In Botswana, we pioneered an Orange Money Visa card to cater for the specific needs of the unbanked populations in an emergent country... Other interesting cases are turning to be the key enablers in their operating markets in East Africa,… Simply put, there is a fact: Financial Inclusion is becoming a reality in Africa and we are ensuring to be a major contributor.

MMA: Challenges of inter-operability in the region.
Inter-operability presents clear benefits to the various stakeholders when the market has absorbed the mobile money service to a certain level. As mentioned earlier, in Cameroon and in the region, we are at a development stage. In this context, challenges to inter-operability are numerous and span across many operational aspects. We are happy to see that many initiatives are being taken to develop the service in the market. At Orange Cameroun, we will keep our commitment to our customers, to our partners and to the stakeholders to offer the best quality of service so they get the expected leverages when we inter-operate.

MMA: MobileMoney is gaining traction in other regions in the Non-Governmental organization sectors. How can the region plug into it and how ready is Orange money positioned in achieving this.
We have a strong expertise in managing the relationships and answering the needs of Non-Governmental organization across our footprint. In Mali and Niger, we partnered with the WFP, in Cote d'Ivoire, we partnered with the UN to assist in the payment scheme in the election process,…In short, we understand their needs and we are ready to answer them in Cameroon. Orange Money will provide NGOs and customers a flexible solution which will answer their needs wherever they are with reliable and professional access points for their financial transactions. At this stage some institutions are already using the service for mass payment and disbursements.

MMA: Any role for international development agencies in assisting in capacity building and penetration of mobile money in the region.
Any expertise is good to look at when it comes to developing such an innovative and impacting service. Such assistance could be complementary to the efforts of the mobile money operators on sharing the best practices of mobile money is other parts of the world with specifics; case studies; advice, just to mention some roles.

MMA: What is the future of MobileMoney in Cameroon and Central Africa region.
The future is undoubtedly bright. We believe that the consolidation of the numerous initiatives will boost the development of Mobile Financial Services in Cameroon, and in the region, at a higher speed than the ones experienced so far. One should expect in a near future an expansion of services which will trigger a greater and faster adoption rate. This expected step will improve the environment to ensure that customers get higher and better quality of service and transacting opportunities.

MMA: As a speaker at the MobileMoneyExpo- Central Africa in sept, what should delegates expect?
We will come with showcases; experience sharing; suggestions; collaboration.
Indeed, as a major player in the development of mobile money in Africa, we value this platform for many reasons of which:
1) The exchanges between operators, regulators and partners to follow up on parallel developments
2) Sharing the views to ensure that customers remain at the center of our actions
3) We will also share our pioneering experiences in developing Mobile Money Services in Cameroun and in our footprint to showcase the impact in our market, the benefits and learnings we get from these experiences.
NOTE:

Mr Dao will be presenting at the MobileMoneyExpo- Central Africa in Douala - Cameroon. www.mobilemoneyexpo.com