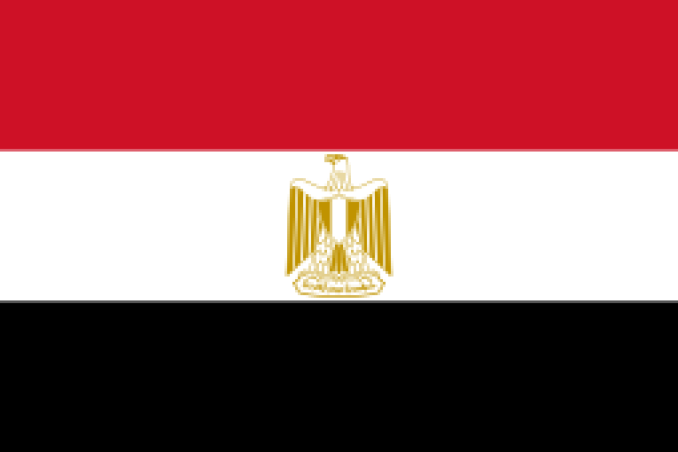 A recent report reveals a significant increase in the number of electronic wallets and online transactions during the first wave of COVID-19.
Egypt saw a 156 per cent increase in the number of electronic transactions in October compared to March 2020, the National Telecoms Regulatory Authority (NTRA) said in a report published last week.
The NTRA report recorded an increase from 3.9 million electronic transactions in March 2020 to 9.9 million in October. In the same period the number of electronic wallets operated by mobile network providers increased by 17 per cent, from 12.3 million in March to 14.4 million in October.
The increases, say experts, are a result of new habits taking root in the wake of social distancing measures introduced to combat the spread of COVID-19, and a government drive to reduce Egyptians' reliance on cash.
"Coronavirus is the main motive for the switch to electronic cash transactions," Mohamed Noureddin, a former director of research at the Arab Bank, told Al-Ahram Weekly.
At the beginning of the coronavirus pandemic the Central Bank of Egypt (CBE) asked lending platforms and other financial service providers to encourage citizens to make digital payments via mobile wallets. The CBE has also increased the limit on electronic payments via mobile phones to LE30,000 a day, and LE100,000 a month, for individuals, and LE40,000 a day and LE200,000 a week for businesses.
According to the NTRA, the number of transfers from one electronic wallet to another increased by 224 per cent, reaching 3.8 million transactions in October compared to 1.2 million transactions in March.
"The pre-coronavirus expectation was that it would take years for Egypt to shift from a cash-dependent society to a cashless one but the pandemic is accelerating the process," says Noureddin.
The NTRA report showed that the number of electronic payment operations, which include paying utility bills, transferring salaries and bonuses, alimony payments, donations, online shopping, and rural lending, increased by 155 per cent, reaching 370,000 in October compared to 145,000 in March 2020.
Financial expert Fayek Hanna Tadros says the move away from handling paper money has become a global trend in the wake of the pandemic.
In recent days Egypt has reported a rise in cases of COVID-19, and Health Minister Hala Zayed has advised citizens to use electronic payment methods and avoid touching paper money in order to minimise the risk of transmission.
Fawry, a leading electronic payment platform in Egypt, reported a 99 per cent increase in net profits during the first nine months of 2020. Cashcall, a two-year old electronic payment platform offering cashless services and products for consumers in Egypt, also witnessed a surge in customers since the onset of the pandemic.
"Since late April 2020 there has been a noticeable increase in demand for our services," says Cashcall's Operations Manager Mustafa Mabrouk. He puts the increase down to social distancing, home isolation and the government-imposed curfew.
"In the 12 months since October 2019 we have witnessed 297 per cent increase in the number of consumers using the company's services," Mabrouk told the Weekly.
Cashcall has enlarged its platform server to accommodate the growing number of users, and has more than doubled its services profile.
Coronavirus has impacted the online habits and lifestyle of consumers as well as their preferred payment methods. A September NTRA report recorded a 92 per cent increase in Internet use in summer 2020 compared to a year earlier, and a 12 per cent hike in mobile Internet usage.
SOURCE: Al-Ahram