North Africa
Central Bank of Egypt sets unified definitions for active, dormant bank accounts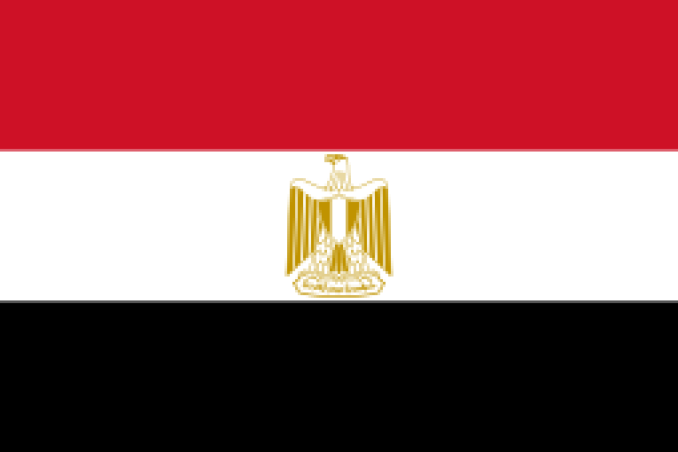 The Central Bank of Egypt (CBE) has set unified definitions for active and dormant bank accounts in the local market, in light of its efforts to promote financial inclusion.
In its instructions to banks, CBE said that due to the importance of accurately measuring levels of financial inclusion to determine the extent to which financial services are available to citizens, it was necessary to issue a unified definition of active and dormant accounts across the banking sector. The number of active accounts is one of the most important indicators of financial inclusion.
Dormant Account
A dormant account is an account with no withdrawal, deposit, transfer, electronic or authenticated balance inquiry for a year in terms of current and mobile accounts, and two years for saving accounts. Transactions carried out by the bank on customer accounts, such as deducting fees or adding returns, are not considered transactions under which the account is activated.
CBE also defined clients with dormant accounts as those whose all accounts are inactive in the same bank.
Active Account
An active account is one where at least one transaction was made, whether withdrawal, deposit, transfer, or inquiry, within a year in terms of current and mobile accounts, and two years for saving accounts, through bank branches or any of the available communication or electronic channels.
Activated Mobile Account
CBE indicated that an activated mobile account is one where the customer made a financial transaction, whether withdrawing, or depositing, or even debiting operations from the account, according to the instructions of mobile payment services. This does not include inquiries or password change. The change must be made within at least 90 days, through the branches of banks and their service providers or the available electronic channels.
Activating Dormant Accounts
According to CBE, customers are allowed, if they have other active accounts in the same bank, to activate their dormant accounts using any of the contact means of the bank; including through branches, call centers, internet banking, ATMs, or other electronic communication channels, after confirming the identity of the customer in accordance with the rules.
As for mobile accounts, customers are allowed to activate their account through bank branches, payment service providers, internet banking, electronic channels, and other communication channels.
If a customer is considered dormant, according to the previous definition, he must fulfill some minimum requirements to activate his accounts. This could be through contacting the bank, according to the policy of each bank. These requirements include certifying the account balance, or writing a request to reactivate the accounts.
Banks must also respond to customers' requests to reactivate their accounts, with no fees charged for reactivating or closing accounts. It is allowed to close the account if a year has passed since its balance has been zero, and the customer has not reactivated.
Customer Notification
CBE stressed that banks must notify customers, on a monthly basis, via any available communication channels, for three months, before deeming his accounts dormant. Banks must make the necessary effort to reduce the number of stagnant accounts by contacting customers periodically, at least quarterly to notify them of the updates, before and after considering their accounts dormant. They must also notify them of the procedures required to reactivate their accounts.
Customer Right Protection
CBE obligated banks to continue to cash any drawn checks and implement any standing instructions on dormant accounts. This should not be considered a reactivation of these accounts. It is essential in that case to accurately inspect the checks before disbursing money, and notify customers following the disbursement.
CBE also obliged banks not to deduct any fees or expenses on dormant accounts if the account balance drops to zero. As for dormant mobile phone accounts, it is allowed to deduct fees or expenses up to a maximum of EGP 60 annually, if there is sufficient balance in the account.
As for accounts that generate returns, the returns due to the customer continue to be calculated, and added according to the type of account and the periodicity of the return calculation. The terms and conditions referred to must be included in all documents related to opening accounts, as well as on the bank's website. The concerned employee must explain these conditions to clients.
CBE allowed banks to conduct home visits for people with disabilities and the elderly aged +65 by a bank employee to reactivate dormant accounts, fill in the required data, and sign the required papers. Controls and procedures must be established for these visits.
Monitoring Dormant Accounts
CBE stressed that dormant accounts in banks must be tightly controlled, by being automatically frozen. Periodic reviews of them must also be conducted. Moreover, quarterly reports must be reviewed by the Compliance Department of the bank. Dormant accounts must be subject to audit procedures as well.
CBE indicated that these instructions do not apply to credit facilities of all kinds, including credit cards, prepaid cards, and savings vessels.
CBE obligated banks to acknowledge the database of financial inclusion in CBE of all dormant accounts on a monthly basis, as well as dormant customers.
CBE granted banks a reconciliation period of six months from the date of issuing these instructions.
CBE stressed the importance of reconsidering reducing fees and expenses on dormant accounts to the lowest level possible, especially accounts with a low balance, and accounts opened using simplified customer identification rules, in addition to filtering dormant accounts in banks to comply with the new provisions.
SOURCE: Dailynewsegypt