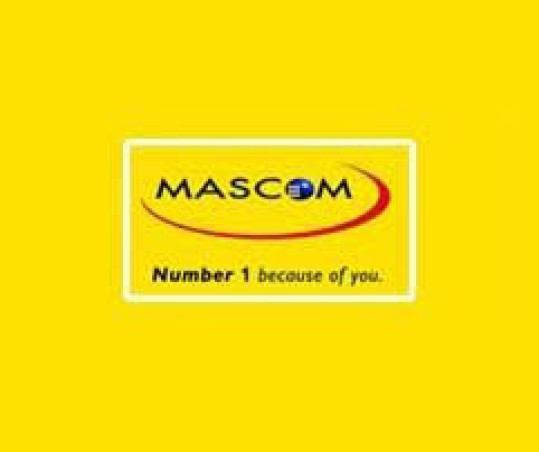 Leading mobile telecommunications operator, Mascom Wireless has joined its competitor and launched MyZaka Visa Card, a mobile money service that allows for clients to send, receive, buy and pay at their own convenience.
The card gives users access to automated teller machine (ATM) withdrawals both locally and internationally at any VISA supporting ATM including online transactions. The card, which is available to people of 18 years and above has a limit of P4, 000 and customers are expected to pay P35 to have it.
MyZaka Visa Card comes in two forms; the physical card that is valid for three years and the virtual card, which is used only for online purchases and is valid for 24 hours. Speaking at the launch last week, Mascom Mobile Money manager, Nozizwe Tumelo said the service is a channel that enhances customers to have access to their MyZaka account.
"These features include making cash withdrawals at any local or international ATMs, pay for purchases in shops as well as buying and making online payments," she said.
Further, Tumelo said MyZaka Card has a Tap and Go feature,which is a first in the mobile money space in the country adding that it will enable MyZaka customers to conveniently pay at compatible pay points with a simple tap to the machine.

She said requirements needed to get the MyZaka Visa Card, is a valid identity document, proof of income, proof of residence and a complete MyZaka Visa application form, which will be provided at Mascom shops countrywide.
However, customers without formal employment and students can collect an affidavit from any Mascom shop and have it certified and provide it with their ID/passport to get the MyZaka Visa Card.
"Customer details have become a critical part of the financial market to mitigate against money laundering and fraud hence the need for customers to bring the necessary required documents," she said.
Mascom, which currently has a market share of 53%, boasts of a subscriber base of 1.7 million.
SOURCE:THE MONITOR