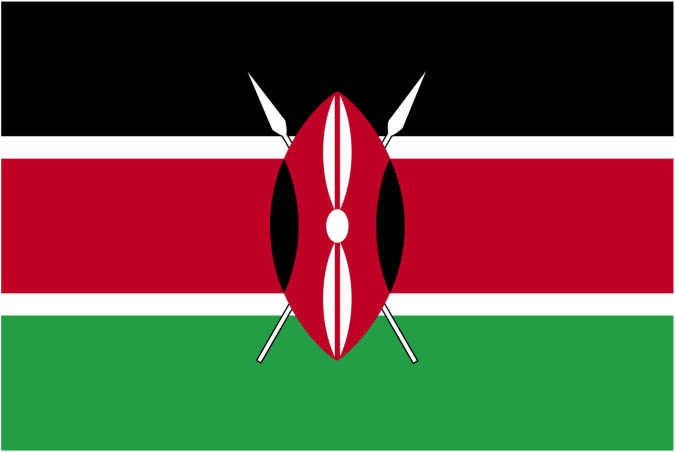 JUNE 23,2014.
Isobel Coleman.
Blogs.cfr.org
For several years now I've been following the progress of an innovative new philanthropy: GiveDirectly. Its cofounders, Michael Faye and Paul Niehaus, started the organization in 2008 while doing their PhD's in economics at Harvard. Their idea was simple. Given mounting evidence that cash transfers are among the most efficient and effective ways to address poverty (and that the poor know very well what to do with money), why not start a charity that skips the rigmarole of providing services to poor people in poor countries and just gives them cash? Satellite imagery allowed GiveDirectly to efficiently and objectively identify the poorest in their chosen test sites in rural Kenya–those living in huts with only thatched roofs. The spread of mobile payments via cell phones provided a reliable and inexpensive way to distribute money. Committed to measuring results every step of the way, GiveDirectlycollaborated with Innovations for Poverty Action (IPA) to conduct a randomized control trial and have been transparent with the results. And so far, those results have been impressive: recipients increased their assets and income significantly; their food security and mental health improved; violence against women fell. GiveDirectly achieved these results with an expense ratio of roughly seven percent–far less than what most NGO's spend. "We want cash transfers to be the benchmark against which everything else is judged," saysNiehaus.
Not surprisingly, GiveDirectly has gone from success to success, winning accolades and raising millions from the likes of Google and Good Ventures. But despite these gains, and talk about scaling the organization to disperse billions, it wasn't clear to me how they were going to evolve from reaching a few thousand recipients now to their lofty goal of reaching millions. With their announcement today of the formation of a for-profit spin-off company, I'm beginning to see the way.
The new company is called Segovia after one of the largest aqueducts of the Roman Empire–an engineering feat that carried water for two thousand years. Segovia's founders hope the name will evoke "good governance." Essentially, the company will build out a technology platform to make cash transfers efficiently to millions of people, with its eye on governments and other institutions as clients.
Undoubtedly, Segovia's potential market is enormous. A World Economic Forum reportestimates that government cash transfers to the unbanked in emerging markets are nearing $550 billion. India's cash transfer program to workers alone is $14 billion. Already, approximately a billion people are reached by cash transfers in emerging markets, and that figure is only likely to grow as research continues to demonstrate their efficiency and effectiveness at poverty alleviation.
Segovia's goal is to partner with governments and other institutions to streamline those cash transfers–to make the process better, faster, cheaper. The same World Economic Forum report estimates that the potential savings of migrating government cash transfer payments onto a digital platform could be as high as $100 billion. This includes reducing the leakage, transaction, and administrative costs of existing programs and realizing the economic benefits of greater ease and safety for recipients. Michael Faye, who will head up Segovia as CEO, believes that the sophisticated modeling behind GiveDirectly, and the insights they've gained by working in the field on cash transfers, give them a distinct advantage in building out the platform and becoming the partner of choice for governments looking to more efficiently manage their cash transfer programs or to start one.
Already, Segovia has put together an impressive management team. Chris Hughes, one of the cofounders of Facebook and now publisher and editor-in-chief of the New Republic, will serve as the company's executive chairman. When we chatted recently about Segovia, Hughes stressed that he was planning to devote significant time to the new endeavor. The opportunity to push the world's collective thinking on the potential of cash transfers, combined with the attractive market opportunity, is clearly a winning combination for Hughes. Investor Arif Naqvi, founder and CEO of the Abraaj Group, will also play an active role in Segovia–no doubt helping to open doors to governments around the world.
GiveDirectly will remain a separate non-profit, albeit with close ties to for-profit Segovia. The charity will continue to be run by Paul Niehaus, who will also sit on Segovia's board (and Faye and Hughes on GiveDirectly's board), and it will be a minority shareholder in the new company. It will probably continue to function as an important idea lab, undertaking innovative test cases that governments would be reluctant to do without more data and proven results.
Despite the cofounders' best efforts to rationalize the decision to move into the for-profit space (namely, that a non-profit structure would hinder their work with governments and their march to scale), I'd be surprised if some controversy doesn't accompany Segovia's founding. There will be the inevitable brickbat of "selling out." And with the higher financial stakes, there will certainly be deeper scrutiny of the unconditional cash transfer model which has already generated some grumbling. But I applaud the move. Other examples of non-profits spinning off into for-profits demonstrate that it can be an effective way to attract the capital and talent necessary to get to scale. Unconditional cash transfers are a big idea in poverty alleviation: if Segovia can help build the infrastructure to allow more efficient transfers, while scrupulously measuring impact and learning from those evaluations, the world will be better off for it. So what if a couple of economists get rich along the way?