East Africa
Kenya's online shopping space gets more competitive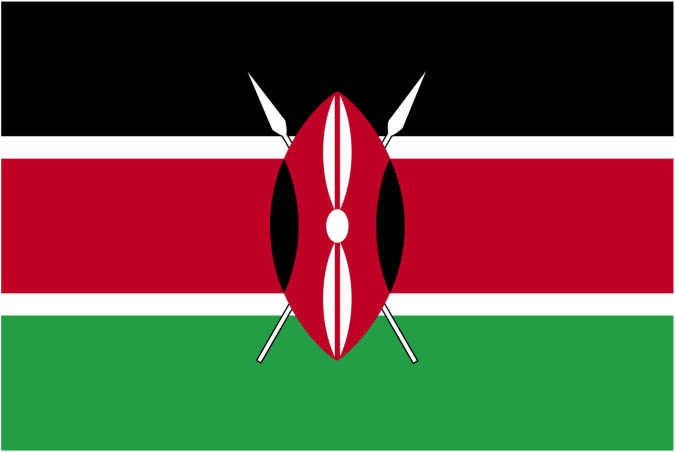 Kenya's online shopping space is bracing for more competition in 2017 with more investors rolling out platforms to make buying and selling of goods and services easier.
Demart, a Chinese firm said it is launching a platform in the first quarter of 2017 that will enable Kenyan consumers to buy goods directly from manufacturers in China and also roll out after sales services for products purchased from the application.
"Ours will be a platform that offers quality products and affordable price aimed at offering consumers value for their money," said Demart's Haiming Li.
"We have partners in leading Chenese manufacturing sector that will be able to sustain demands of Kenyans," he said adding that the company will next month ship technical team to Nairobi in readiness for the launch of the application.
He said the company targets smartphones, electronics, home and living and fashion products.
Buoyed by mainly the urban, affluent and informed population, buying and selling of goods and services over an electronic network, primarily the Internet, or E-commerce as commonly known, is growing exponentially.
Experts estimate that the market will be worth $50 billion by 2018, compared to $8 billion in 2013. It is no wonder therefore that E-commerce businesses of various persuasions and sizes are springing up across the country, and investment money is flowing into the sector.
In Kenya, the popular e-retailer names in the industry are Kili Mall, Vitumob, Jumia, and OLX among others. Considered Africa's biggest online retailer, with outlets in Egypt, Cote d'Ivoire, Kenya and Morocco, Jumia has grown into the most popular online shop in the region.
The E-commerce company, with its headquarters in Nigeria, was started to mimic Amazon by offering a diverse amount of products. The online retailer, which sells a range of items from electronics to apparel, has been expanding throughout Africa since its launch in 2012.
Shoppers visit the Jumia website and once they buy the item of their interest, they can pay cash on delivery or through mobile money transfer or by credit card. The company boasts of cheaper prices and unique products and its website is among the top 10 most visited sites in Kenya.
Kili Mall, another e commerce platform hosts hundreds of different goods from more than 50 merchants. Through it merchants are able to distribute their products throughout the region.
"Other e-commerce players are basically retailers, that is, they source for products from traders then sell at a profit. Kili Mall is a platform that gives traders professional service where they can manage their shops. Each merchant has his own unique back-end where they can be able to track their shops' activities in real- time." said Maina on the difference of Kilimall from other e- commerce platforms in the country.
"The other key difference is that we have a series of off-line locations where customers can interact with our team and our products," he added. To shop at the mall, one visits the site then chooses what he or she needs from an array of different products displayed. They include dryers, kitchen appliances, spectacles and electronic items like mobile phones and tablets.
"Each merchant ensures we have some of their stock on our site. Once a customer makes an order, our support team verifies it and the preferred drop-off location. Then the product is picked by our logistics team from the warehouse and delivered to customer drop- off location. The standard delivery time is from 15 minutes to a maximum of 48 hours anywhere in Kenya," explained Titus Kisangau, Kilimall's public relations and communications manager.
Kisangau said Kenya remains green as far as e-commerce is concerned. "A lot remains to be exploited though there are dozens of e-commerce players presently. However, in around two years, the industry will reach the competitive point. We are ready for the growth because we have a unique business model. We're a platform that supports an ecosystem."
OLX which is another online shopping platform is a market place where individuals or companies can sell their new or used items. Sellers take a picture of the product, log on to the OLX website, create a description of the product and upload it to the marketplace with their contact details. Interested customers see the product, contact the seller and agree a meeting place for the transaction.
SOURCE:STANDARD MEDIA