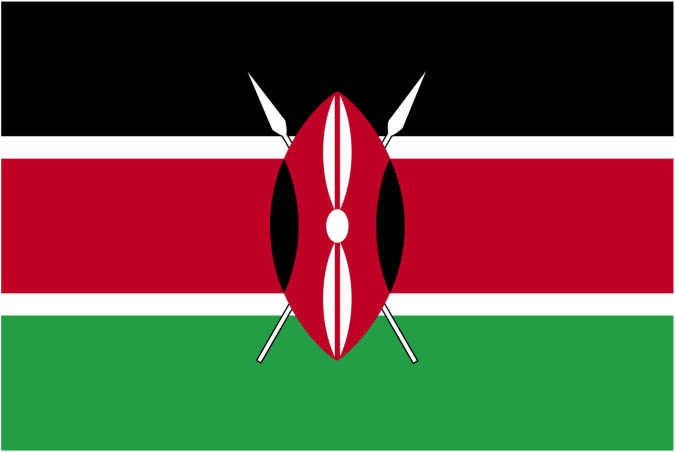 JULY 17,2014.
EASTAFRICAN BUSINESS WEEK.
Kenya's lucrative mobile money transfer market is set for unprecedented competition following the entry of three additional telecoms operators with intention to have a piece of the sector's billion shillings pie.
Licensed by the Communications Authority of Kenya (CAK) last month the three Mobile Virtual Network Operators, led by Equity Bank's subsidiary - Finserve Africa Limited, and also Zioncell Kenya Limited an affiliate of Mobile Decisioning—a company that provides a range of mobile payment services as well as Mobile Pay Limited which owns mobile money transfer platform Tangaza Pesa, are expected to launch a fierce battle for the fast expanding sector with innovative products.
The firms will ride on communications infrastructure networks of existing Mobile Network Operators to provide cellular mobile services to end users including customer registration, SIM cards issuance, billing and customer care.
The three newly licenced operators will be hosted on the Airtel Network.
But while they will be offering other core services, it is the Kenyan mobile money transfer service segment which has continued to record steady growth in the last few years that is understood to be a huge magnet for these operators.
CAK statistics show that money transmitted through mobile money transfer services last year hit a staggering Ksh2 trillion ($22 billion).
In light of this, according to the second quarterly sector statistics report for the year 2013-14 released by the Authority, the number of mobile money transfer subscriptions grew by 3.6 per cent from 25.1 million subscriptions registered in the last quarter to 26 million subscribers.
In comparison to the same period of the previous year, a growth of 10.8 per cent was recorded.
Similarly, the number of active agents rose to 93,689 from the 91,750 agents recorded during the previous quarter, representing a growth of 2.1 per cent as appetite for the service skyrocketed.
Compared to the same period of the previous year, a growth of 14.5 per cent was observed
It is in view of these attractive figures that the new entrants are scrambling for this segment.
For instance it is expected that Equity Bank through its subsidiary, will following the acquisition of the license hit the ground running in aiming for a huge chunk of the market by leveraging on its previous experience, expansive financial services network and a knack for innovation to repeat its achievement streak that has in earlier seen it rattle major banks and attain global acclaim.
This it will also attempt to do, backed by bitter history for in May 2010, Safaricom, the giant player in the Kenyan telecoms market and Equity announced the launch of M-kesho, a co-branded suite of financial products which had been modeled to ride on the M-pesa transactional 'rails.'
M-kesho would be fully integrated into the M-pesa user interface on customers' mobile phone, and would also accessible through Equity Bank's own mobile banking service.
Suspicion between the two firms however eventually led to the innovation's demise as revealed in the recently launched book "Money, Real Quick: The story of M-Pesa" which traces the growth of the famed mobile money transfer service.
Safaricom would later go on to launch a similar product dubbed M-Shwari, the savings and credit product jointly with Commercial Bank of Africa (CBA). The product continues to grow currently having now reached 2.4 million active users.
Conversely, monthly active M-pesa customers now stand at a staggering 11.6 million while revenues from M-pesa constitute 18percent of total company revenues, or Ksh 12.5 billion ($140 million) out of Ksh 69.2 billion (about $775 million) the firm made according to its half year results for 2013-2014.
Pundits are therefore projecting that Equity Bank for instance will not waste any time in attempting to achieve what it failed to years ago and having a shot at this lucrative market.
Last year, the company launched the BebaPay service in partnership with Google, which is supposed to facilitate contact-less payments in matatus and it is similarly expected to ride on its financial platform in its new venture.
It's a similar story for Tangaza which received a licence to provide cross-network mobile money transfer services from the Central Bank in 2010, but has not attained its full potential due to heated competition.
Analysts now say the firm now has an opportunity to redeem itself.
Addressing the press while handing over the licences, CCK Director General Francis Wangusi said the entry of new players will spur growth and innovation in the sector.
''MVNOs will have a chance to come up with innovative ways to make them have a competitive advantage over other players in the sector. It is going to be good to the consumer in terms of quality and affordability. As we go forward, we will expect lower call rates and greater innovation and improved services'' he said.
Explaining the MVNO phenomenon which is increasingly becoming a common feature across the world with the GSM Association putting the figure at over 800 by 2012 Wangusi said Kenya is joining the league of other countries such as Australia with 52 MVNOs and Germany that has over 60 MVNO operators.