East Africa
KENYA:Lenders go mobile in fight for small borrowers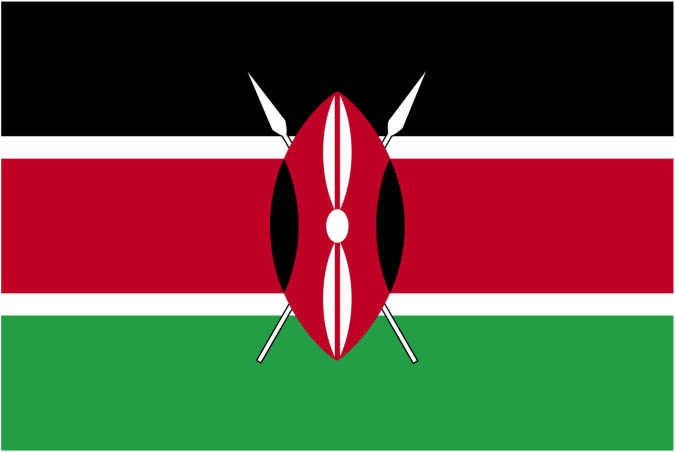 The scramble for low income earners is peaking with all players from banks, fintechs and saccos now shifting the war to mobile phone platforms.
Data analysed by Google's search engine indicates that the majority of Kenyans spent the past 12 months browsing for quick mobile and low interest loans.
The second most sought after information was on unsecured credit through the handset.
Interestingly, non-banking financial technology (fintech) companies seemed most popular indicating existence of a major offensive against established brick-and-mortar financiers.
While banks and saccos usually demand collateral from credit applicants, fintech startups hardly require any security when dishing out smalltime micro-loans from Sh500 to Sh20,000 dispersed via mobile phone money accounts.
To understand the startups' modus operandi, the Competitions Authority of Kenya commissioned a study on how an individual's social media account as well as mobile money transaction history is used to determine one's worth.
While the study's findings are yet to be made public, pundits abhor any suggestion that some private entities could be paying to access individual's mobile money account without their knowledge.
Growth of fintech startups has mainly benefited from Central Bank's move easing regulations to promote technological innovation that enhances financial inclusion.
The search engine also generated a new surprise where the best loan apps were non-banking institutions Tala, Branch and Saida.
The growing Kenyans' zeal with their mobile phones has been noticed with all lenders launching their own apps and mobile phone platforms to keep up with the changing tastes.
"Internet usage is on the rise with 53 per cent of Kenyans aged above 16 years spending most of their time online and this is up from 49 per cent in 2016 while in South Africa, internet usage is at 65 per cent and Nigeria it is at 63 per cent," said Google's Communications, Public Affairs Manager for East and Francophone Africa, Ms Dorothy Ooko. Releasing Ecobank's latest regional study last November on mobile payment platforms, head of research Edward George said the mobile revolution was unstoppable, which made it inevitable for any business keen on protecting its turf to take that route.
"The digital world moves apace and so must we. Our regional market analysis, expert local knowledge of 41 African markets gives us three trends that are strong evidence that Africa has weathered the storms of late (technology adoption) and is very much on track for improved growth in 2018," he said.
Last week CBA Bank, which announced a Sh3.9 billion third quarter profit blamed the nearly flat growth on stiff competition from fintechs.
Managing director Isaac Awuondo said they were considering a loans' fee slash that favours borrowers with a good credit history on their M-Shwari platform that currently boasts of 18 million customers.
The micro-loan space has attracted big players with KCB M-Pesa, Equity's Eazzy and Co-op Bank MCo-op joining the fray.
A report by Citi analysts released last Friday shows cashless transactions have largely been accepted where Sh252 billion was moved in the first nine months of 2017 with Safaricom's M-Pesa controlling upto 74.17 per cent as at June this year.
During the period Pesalink, the interbank online platform transacted Sh15 billion. "We think M-Pesa's growth going forward will be somewhat challenged by banks, which are fast growing mobile-payments," said Citi analysts.
According to Central Bank of Kenya (CBK), mobile money companies control upto 35.5 million accounts compared to 34.1 bank accounts as at June this year where in 2016, mobile phone money wallets moved Sh9.5 billion daily translating to Sh3.35 trillion.
While banks still demand security in form of collateral and reference from another customer, startup loan firms have taken a different strategy to woo customers.
Shield Finance, which offers salary advance is fast growing its clientele base among agricultural firms that guarantee to repay the short-term loan come payday.
Equity Bank dished out Sh57 billion via its Equitel network as at September 2017 while CBA's M-Shwari now has 18 million customers who deposited Sh669 billion and borrowed Sh230 billion in the past five years.
Releasing their third quarter report, KCB Group announced having a 10 million-strong 'mobile' customer base on their non-branch channel systems, Mbenki, KCB M-Pesa, Mobi and payments accounting for 85 per cent of all transactions. KCB M-Pesa platform has since March 2015 disbursed Sh20.3 billion in loans to 8 million 'mobile' customers.
Safaricom's Consumer Business General Manager Sylvia Mulinge said that M-Shwari enjoys maximum use between 6am to 9am representing upto 30 per cent of 300,000 micro-loans applications.
And last week, DTB bank launched a kioskowner-wholesaler pilot jointly with global cashless payments solutions firm, Mastercard that will facilitate supplies acquisition on a post-paid arrangement.
SOURCE:THENATION