East Africa
How we built the World's first Peer to Peer Cross border money transfer Platform - Simon Mwania, ImpalaPay KE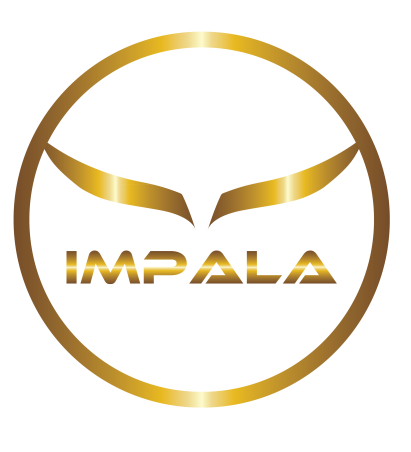 By Simon Mwania, CFO - ImpalaPay KE
By 2013 ImpalaPay had been building Money Transfer Software platforms and POS Switches for Banks and Non-Bank financial institutions, very early on we learnt that building and deploying did not guarantee business and is normal in agreements with financial institutions that an element of revenue share be part of the deals.
Therefore, we learnt to solicit and aggregate business from clients.
In 2013, business in mobile was beginning to outpace agent based money transfer business. We also noticed that trade between African countries was growing on our software platforms and began to notice significant transactions from neighboring countries that were beginning to match those from the Africans in European diaspora, after carefully analyzing the Data we concluded there was significant opportunity in 24 hours cross border transaction with the Mobile phone being the cornerstone already by this time, mobile money had taken of well especially in East Africa and significant digital support ecosystems were growing. In April 2013 We wrote a proposal to Airtel Africa whose headquarters are in Nairobi about the possibility of partnering up on a Cross-Border money transfer venture.
Our Choice of Airtel was easy, it was new in the market and their business model was that of growth by partnering hence reducing capital expenditure and also the fact they were in 17 countries and covered all of East Africa except Burundi. Mr Chidi Okpala the enigmatic CEO for Mobile money immediately spotted the opportunity and we quickly struck up a rapport with him and his team. This was the first lesson in going into a major venture it is critical not only to sell your vision but also create good personal chemistry and friendships, this are crucial for when the inevitable downturns come along. It was not long in coming at that time Mobile networks were not licensed to carry out the business of remittances therefore we needed to get a partner who was licensed, in this case a bank was suitable as they would act as custodians subscribers money and could also provide liquidity if need be.
Natural instinct took us to Kenya commercial Bank East Africa's largest bank and with a rightful proud brand. However, Layers of Bureaucracy and non-prioritization of our project soon put paid to our ambitions. Next came Bank of Africa all was well plus being a transnational bank in several countries the synergies look real. However, being headquartered in Morocco where cards still ruled the roost the agreements were not forthcoming, we had similar experience with Ecobank. By now we were in September and still stuck on gear one. We got a lucky break when Trademark East Africa (TMEA) awarded us USD 500,000 dollars to boost cross border trade by minimizing trade in cash which was expensive and was the main culprit in financial exclusion.
TMEA mandate is to promote trade by building enabling infrastructure such as the one stop border post at the Kenya-Uganda border that eliminated duplication of work among regulators. With the funding in hand ImpalaPay was able to speed up the building of a world class Switching platform that we been building for close to 9 months for the cross border trade ,by this time Mpesa our main competitor was processing 500 transactions per second we needed to be better than this and we were entirely grateful to Chidi and the Airtel team that kept confidence in us when other multi nationals wanted in on the project it was an important part in developing a software export market and with agility to respond to changes unlike if the project team was based overseas, it is important to mention here since the Switch was deployed in January 2014 it has never once had a systemic failure. By this time, we had given up on the Major banks and we opted
for medium size banks who tended to show more eagerness for the project so the development of the Switch had to be expanded to incorporate banking standards as we had multiple banking partners across Africa, again we were equal to the challenge.
In January 2014 after more than a year in development we had a working system and we were ready to start deployment. We decided to pilot between Kenya, Uganda, Tanzania, Rwanda and the DRC. We were soon to discover how difficult leading this project would be, as mentioned earlier Airtel business model was to outsource projects and running the network to partners to keep their capex low. So on top of dealing with the various Airtel OPCOS in the pilot countries, The Bharti head office in India was to be involved as was their African headquarters in Nairobi.
The Airtel money wallets were managed by either Mahindra Comviva or Zap, their messaging platform was managed by a different group Pyro, their network infrastructure was managed by IBM, all with local representations plus Headquarters in India or the USA. A working paper and tools were created but this did little to help, different time zones, language barriers, demanding work schedules, big egos, cultural barriers, different operating systems made this a tower of Babel project many at times petty arguments would cause unnecessary delays, to add to our worries Safaricom the 800-pound Gorilla in the telecom business was on to us as was Millicom trading as Tigo then.
Infant Tigo as we came to discover was ahead of us at this point though with a more fragile system. Safaricom had already integrated their platform with MTN in Uganda and Rwanda and had a presence in Tanzania. Yet the adage too many cooks spoil the broth held true at one time we went for a few weeks with zero progress. Finally, I approached Chidi who appointed a Mr. Mburu and Mr. Mungai to steer the project, he also let everyone know that he fully backed ImpalaPay to complete this project.
Since Uganda run a platform from Obopay and had only one consultant based in In Kampala we went to bat first with them and carried out successful real pilot test in February this gave us renewed confidence at least internally. By end of February Tigo announced successful trials between their Tanzania and Rwanda branches, this news finally got the project moving again in a more meaningful and cooperative way.
In April 2014 we finally succeeded in going live in the initial countries this was a great relief. In later months we had interoperability with MTN and other networks. However, like in the bank experience we soon discovered that to see good return on investments we had to be aggressive and innovative we began aggregating other businesses and deployed our own payment infrastructure and associated business to support Airtel and all our other partners.
Today ImpalaPay runs the most dynamic and expansive payment infrastructure in Africa and emerging markets our Financial processing network built on the rails of mobile processing runs in more than 120 countries worldwide. We are able to ensure secure end to end transactions between Mozambique to china or Mali to the USA.
Along the way we have introduced a 24-hour financial economy that is no longer reliant on working hours or traditional hard currencies. Today a trader in Uganda can use his multi-currency wallet to trade across continents and we have made e-commerce possible without the need to EMV cards. With new developments in blockchain and crypto currency we will remove the barriers to growth that cash cannot afford especially for the SME. In July this year ImpalaPay successfully carried out payments on Stellar blockchain between Rwanda and Kenya and this is the beginning, with mobile float as security we are allowing traders to export or import products go global and growth will only be limited by one's ability.
The journey we began in 2013 is now a disruptive game changer.