Global News
EServGlobal launches mobile money app in emerging markets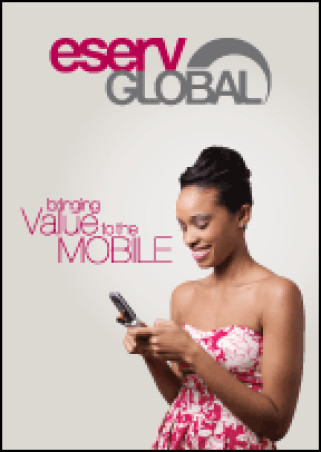 EServGlobal, a company that specialises in mobile money solutions and value-added services to telco service providers , has launched a smartphone app for mobile money services in emerging markets.

The white-label app will be part of eServGlobal's end-to-end mobile money solution, supporting deployments worldwide, said a statement.

The app has already been sold to five existing eServGlobal customers including projects in Cabo Verde, Armenia, and Somalia, it said.

The service providers can easily configure the app to suit the needs and brand of their deployment.

The app will be available for end users through an app store and is available for both Android and iOS devices, serving more than 95 per cent of the market.

Stephen Blundell, chief operations officer, said: "Mobile money in emerging markets is a rapidly evolving space and service providers need solutions which anticipate their subscribers' needs and enable them to propose industry leading features.

"With the rapid spread of low-cost smartphone through emerging markets, service providers need to look to features such as apps to ensure the success of their mobile money offering."

Smartphone use in emerging markets is expected to experience significant growth in the coming years following the market-entrance of low cost handsets, starting as low as $25, said the statement.

Smartphone penetration has now reached 35 per cent worldwide, and we forecast this to rise to 65 per cent by 2020. Translated into absolute terms, this is an increase of three billion users between 2013 and 2020, according to industry body GSMA.

However, unlike the boom to now, emerging markets will drive this next wave of growth, presenting a vast and largely untapped audience with a low cost route onto the internet, it said.

The rise of smartphones in emerging markets will give users unprecedented access to the mobile Internet, changing the shape of mobile financial services.

The inclusion of an app as part of a mobile money deployment will improve end-user experience, and address usability barriers which have hampered service uptake, helping to overcome potential literacy and cultural barriers through features such as a graphical user-interface.

The app could also offer the possibility to combine mobile money with social network use. Many emerging markets, such as in South-east Asia, already have extremely high adoption of social networks, said the statement.

The ability to leverage a user's social network to encourage mobile payments such as domestic remittance or merchant payment is a significant opportunity for mobile money service providers, it added.
SOURCE:TRADEARABIA