Global News
6th REMITTANCE & MOBILEMONEYEXPO 2016 AGENDA RELEASED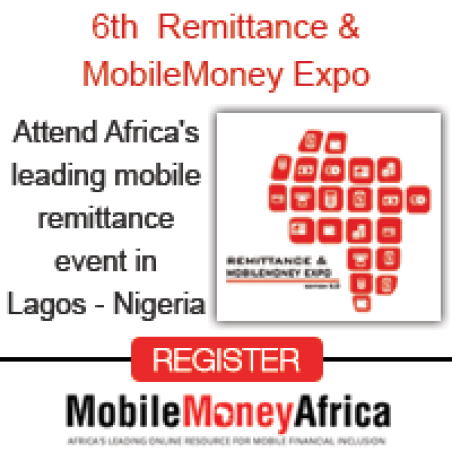 6th REMITTANCE & MOBILEMONEYEXPO 2016
FEB 2 - 3, 2016. Lagos - Nigeria
Full agenda now available to download!
Join stakeholders in Africa's largest remittance recipient market, Nigeria in February 2016 to explore new opportunities as the country licenses non-bank remittance providers for out-bound and in-bound international remittances in 2016!
The brochure for the 6th Remittance &MobileMoneyExpo together with the full agenda is now available to download!
Download the e-brochure here - http://mobilemoneyexpo.com/program
CONFERENCE FOCUS AREAS:
Disruptions in the remittance industry: the new opportunities for africa
Transiting to digital remittances: lessons learned and market opportunities
Exploring crypto-currencies as important alternatives to mobile financial services and remittances: understanding the technology, regulation and innovations.
Leveraging technology to lower cost in remittances and mobile financial services.
Technology as an enabler for remittances, mobile financial services & microfinance innovations in africa: Evaluating the impact and role of cutting edge technologies in delivering of innovative services.
Enhancing innovation in the remittance value chain and improving services to the last mile: the role of the mobile network operators, enablers, banks, mobilemoney operators and agency network providers.
Market research on remittances and financial inclusion
*Kalahari award ceremony*
New for 2016
***Launch of MobileMoney week ***
Register Here:http://mobilemoneyexpo.com/register
West Ekhator
Event Director
kwest@mobilemoneyafrica.com
+234-701-966-9366
www.mobilemoneyexpo.com