Nigeria
XRP, A classic example of Crypto Manipulation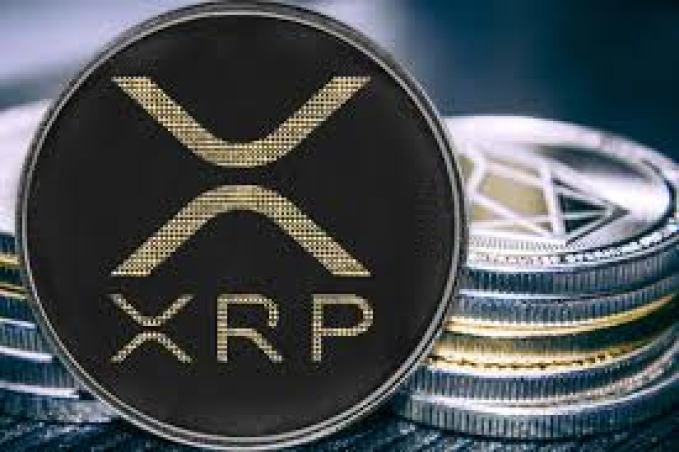 Cryptocurrency has no doubt become one of the world's biggest and most accessible means of investment.
However, it is no secret that cryptocurrency, for all of its pros, it has some very substantial cons.
Since the Cryptocurrency Bubble in the latter part of 2017 to early 2018, many more people have become more comfortable with making use of cryptocurrency and all that comes with it as a viable means of transacting business.
XRP is a currency exchange state that was created by Chris Larsen and Jed McCaleb of Ripple Labs Inc. in 2012.
Ripple Labs created XRP to permit financial institutions to transfer money with negligible fees and without any time wasted to inconsequential events.
By 2018, over 100 banks had signed up to work with Ripple Labs, but they avoided using XRP because of its volatility problems after it became the world's second largest cryptocurrency for a very brief period in December 2017.
Now in 2021, the fears of these banks are not unfounded as XRP witnessed huge manipulations within a very brief period, making it more difficult to work with.
The Cryptocurrency market is very pliable and is thus prone to manipulation as was speculated in May 2020 by expert trader, Peter Brandt.
Brandt analysed the trading charts and discovered that Bitcoin (BTC) and Ethereum (ETH) were viable cryptocurrencies, but that XRP was greatly manipulated and a potentially dead market.
A glaring evidence of its instability came in the early weeks of 2020 when the United States Securities and Exchange Commission took Ripple to court for selling unverified cryptocurrency, causing the world's most valuable cryptocurrency exchange, Coinbase to place a ban on XRP trading on its platform.
Before this happened, XRP was on the rise due to the actions of young amateur traders on Reddit. The Coinbase ban on XRP trading made the cryptocurrency to drop drastically, surpassing any drop ever witnessed in the history of cryptocurrency trading.
This tells us how easily XRP can be influenced. I am betting it would still have these fluctuations in the future.
Amidst the whole XRP saga, other cryptocurrencies have been doing good numbers, especially Dogecoin which might be incorporated as a payment method on NetBet Nigeria.
Dogecoin, which was created as a joke in 2013 has now been endorsed multiple times by the world's richest man, Elon Musk.
Musk spoke about Dogecoin on Clubhouse and tweeted about it, supporting its rise to the top of the crypto market. Musk's validation as well as the actions of a Reddit group have lifted Dogecoin and ensured its stock continues to rise.
When asked about Bitcoin however, Musk declined to speak, saying that his words could change the landscape of the Cryptocurrency market.
That is how much one man can influence Cryptocurrency.
The United States Securities and Exchange Commission have warned traders and potential traders about the dangers of the "Pump and Dump" behaviour in cryptocurrency trading.
This means when a group of people actively push the price of a Cryptocurrency to high levels before pulling out, causing it to crash and investors to lose huge sums of money.
Cryptocurrency has been widely regarded as one of the riskiest business ventures, and there is no doubt that it is indeed risky.