East Africa
TANZANIA: UmojaSwitch, UBX open new chapter of their business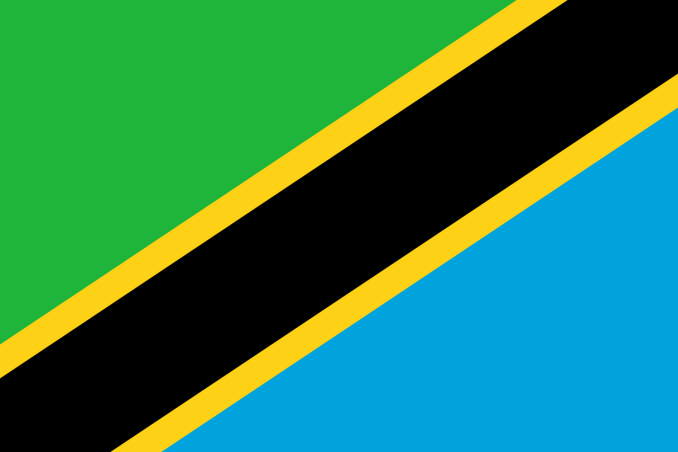 October 8, 2021 marked the beginning of a new ownership for UBX Tanzania Limited (formerly Business Connexion Tanzania Limited - BCX) when UmojaSwitch Company Limited, which owns a shared network of 20 banks and financial institutions, acquired 65 per cent stake of UBX Tanzania from Business Connexion (Pty) of South Africa.
At the time of the acquisition, BCX (T) LTD and UmojaSwitch Co. LTD were working together to provide services to the UmojaSwitch member banks.
The two companies bring together almost 15 years of staid partnership, by signing the shareholders agreement.
The memorable event brought together UBX Tanzania Limited Managing Director Seronga Wangwe, UmojaSwitch Acting Chief Executive Officer Miriamu Malima, and a member of the Board of UBX Tanzania Limited, Godfrey Ndalahwa, who doubles as the DCB Managing Director.
Mr Ndalahwa was accompanied by some fellow members of the board.
In the event there were also several representatives of DCB Commercial Bank, The People's Bank of Zanzibar, Bank of Africa Tanzania, Uchumi Commercial Bank, Yetu Microfinance Bank, Mwalimu Commercial Bank, Letshego Bank, Access Microfinance Bank, MwangaHakika
Microfinance Bank, TIB Development Bank, Akiba Commercial Bank, UBX Tanzania Limited, UmojaSwitch staff, other esteemed invitees and some members of the press.UBX Tanzania Limited is the only technology company in Tanzania that is now owned by ten (10) banks as majority shareholders through UmojaSwitch Company Limited.
Despite the UmojaSwitch majority ownership of UBX Tanzania Limited, both entities will still operate as separate companies while a-fledged merger plan is being contemplated, if approved by shareholders, this will be another great milestone for the two companies, making them a technology company to be reckoned with in Tanzania and in several South African countries, where UBX Tanzania Limited already operates.
Opening up the event with a thank you note to that audience and to all who made this acquisition successful from regulatory bodies including the Bank of Tanzania, Tanzania Communications Regulatory Authority and the Fair Competition Commission, BCX PTY Ltd of South Africa and the hard working staff of UBX (T) Limited, UmojaSwitch Acting Chief Executive Officer Miriamu Malima said the idea of acquiring majority shareholding in UBX Tanzania by UmojaSwitch was inevitable as on their recent views, the acquisition had formed a strong bond to become more than partners—but rather siblings.
She said the signing of the shareholders agreement was a huge milestone by UmojaSwitch which has had a long-standing relationship with UBX (T) Limited as a business partner and electronic payment services provider, processor and aggregator.
"We started this process three years ago and today it marks a significant stride," said Ms Miriamu, expounding that this did not only have commercial benefits, but also it would stimulate innovation in the banking and information technology industry, encourage interoperability as it looks to grow and meet fresh ever changing techno-logical demands.
"I have an inclination to support the endeavor to its maturity with majority of UmojaSwitch member banks and stakeholders to accrue galore benefits through it," hinted Ms Miriamu.
Stressing her statement, she said UBX Tanzania, which is the largest IT firm in the country that deals with electronic payment transactions—being acquired by UmojaSwitch, it rekindles a hope of doubled efficiency and effectiveness to its customers.
"Our services are going to improve; taking an example of our Umoja ATM debit card which currently enables customers of member banks to perform transactions on Umoja shared 250 plus ATMs in Tanzania.
Not to mention the mobile banking services as customers from the member banks can use their mobile phones to perform services such as sending or receiving money, pay bills and buy utilities from the comfort of their homes or elsewhere," she adds.
On the part of UBX Tanzania Limit-ed Managing Director, Seronga Wang-we establishes that their presence in the event of shareholders agreement is a great milestone for companies that have worked closely together for several years.
"BCX PTY of South Africa which owned BCX (T) LTD for 20 years was a great contributor to the growth of now UBX (T) LTD being part of the journey towards this merger has not been easy but now we have a new beginning as our name has changed from BCX Tanzania Limited to UBX Tanzania Limited," says Wangwe.
The UBX top boss cleared the air that this was just an initial step towards the fully fledged merger, if approved by shareholders, as he disclosed that it wouldn't be an overnight job with the company being regulated by Tanzania Communication Regulatory Authority (TCRA) and Bank of Tanzania (BoT) at the same time.
The UBX MD further gave a briefing on the services offered by UBX Tanzania Limited. The services offered are IT support and managed services, infrastructure solutions, private cloud solutions, cybersecurity, Mobile banking, agency banking, core banking systems, Visa processor, applications and system development.
"Through these services, customers are going to benefit enough because when you are owned by a network of 10 banks and financial institutions, you can basically do what you would not be able to do without such a share-holder behind you," he explained while acknowledging that their other stakeholders, who would benefit, were mining companies currently working with UBX Tanzania Limited.
On the other hand, Wangwe saw the need to grow their IT systems and services because the world and particularly Tanzania was going digital with government payments, operations being done online.
DCB Managing Director Godfrey Ndalahwa, representing the Chairman of the Board of Directors of UBX Tanzania Limited, Sabasaba Moshingi CEO & MD for Tanzania Commercial Bank, said the Board was happy to sign the shareholders agreement where now the consortium of banks through UmojaSwitch Company Limited would own the technology company.
He says the consortium of the banks decided to buy 65 per cent of shares in UBX Tanzania Limited to facilitate customer service.
DCB's chief further added that, for banks to run cost-effectively, they need to collaborate with other banks, where through their formed partner-ship, they will drastically cut down operational costs largely triggered by the uptake of technology.
According to him, owning the technology firm means the cost of operations for member banks will go down while their services improve.
Despite the excitement of both parties following the signing of the agreement, the audience had to stand up for a moment of silence to pray for one of the iconic individuals who had a significant contribution to making these efforts a reality, the late Danfold Mbilinyi (former CEO of UmojaSwitch) who passed away in July 2021.
About UmojaSwitch
UmojaSwitch was established by six banks back in 2006 as a consortium, with the purpose of providing shared electronic financial services.
This was after the challenges which faced the small banks in establishing this kind of infrastructure individually.
Due to increase in membership, in 2011 the consortium transformed its governance structure by forming a legal company (UmojaSwitch) which is owned by member banks. It currently offers services that range from a shared network of ATMs, debit card scheme, mobile banking and agency banking services.
About UBX Tanzania
It has been in operation since 2000. It is incorporated in Tanzania under the Companies Act as a private limited company with Registration Number 39801.UBX was originally registered as Intrinsic Technology Tanzania Ltd (ITT).
In 2004, ITT was acquired by Business Connexion (Pty) Ltd of South Africa and changed its name to Business Connexion Tanzania (BCX).
UCS acquired BCX majority shares in 2021 and changed the name of the company to UBX Tanzania Limited.
It offers the following services; IT support and managed services, infra-structure solutions, private cloud solutions, cybersecurity, mobile banking, agency banking, core banking systems, visa processor, applications and system development, end user support and security.
Its main customers are mining companies, learning institutions, finance and banking, transportation, retail and government sectors.
SOURCE: THE CITIZEN