West Africa
Sierra Leone announces competition to expand mobile financial services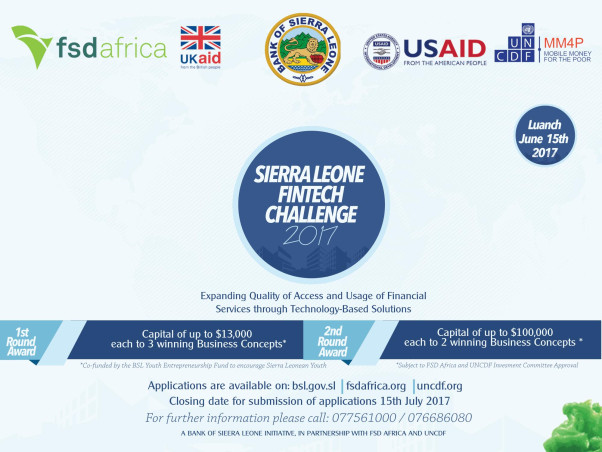 The Fintech Innovation Challenge, targeted at indigenous Sierra Leonean businesses, requires competitors to write and design a concept on innovative technologies through which financial services can be expanded to reach the country's unbanked population.

The project is jointly funded by the BSL, the UK-based Financial Sector Deepening in Africa (FSDA) and United Nations Capital Development Fund (UNCDF).
Joe Abass Bangura, consultant country director of FSDA, said the idea is to expand the delivery of financial services through mobile phone from the current 13 percent coverage to up to 70 percent of the population. He explained that the project particularly targets banks, microfinance services providers, community banks and technology companies.
"This is targeted at companies operating in Sierra Leone," Bangura, who is also the chief operating officer at the mobile company Africell, stated.
"Whatever innovation they will come up with must be implemented in the country and the company must have a majority run by Sierra Leonean, but can be in partnership with others."
SOURCE:APANEWS