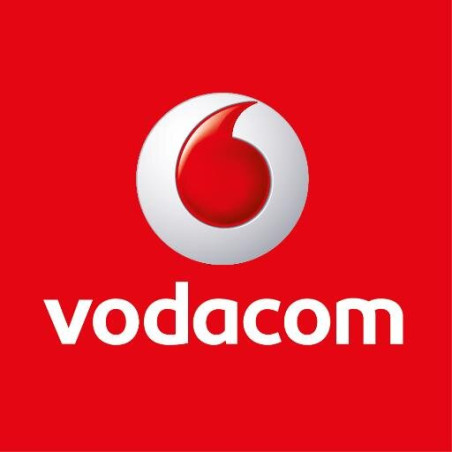 The latest generation of the Vodacom m-pesa electronic platform provides an ideal mechanism for employers to pay staff salaries and ad-hoc expenses via mobile phone.
With m-pesa, companies have a low-cost and easy solution for making payments to all staff, even those who don't have a bank account. Employees can use their m-pesa account as a wallet to hold their salary, and with the m-pesa Visa card they can then withdraw cash from any ATM as well as pay for goods and services using any point of sale machine.
Tracy Lipworth, general manager of Future Force Fields Solutions which is part of the TCC Group, has seen significant benefits from introducing the m-pesa platform to pay salaries and expenses to around 800 staff members around the country.
"Previously, we had a lot of problems transferring to bank accounts and also took a bit of a risk when making cash payments. By moving to Vodacom m-pesa, our staff get paid via their mobile phones. They also have debit cards so they can access their funds at various retail outlets and automatic teller machines throughout South Africa," she said.
"Not everyone has a bank account, and this certainly isn't a unique challenge facing Future Force Fields Solutions. We've found that m-pesa is a simple and extremely user friendly way for us to pay all staff regardless of their circumstances, and I've got to believe that it would work well for other companies facing similar issues."
"I definitely see this as an exciting development for employers and their permanent or part-time staff. It has huge potential in industries like agriculture, which have a high percentage of seasonal workers, and also at the lower end of the general income market."
While the new improved version of Vodacom m-pesa is proving ideal for her company, which undertakes various field marketing activities mainly for the banking, telecommunications and FMCG industries, Lipworth believes it could be suitable for many other employers, even if only to pay ad-hoc and out-of-pocket expenses such as toll road and parking fees.
She says the new generation version of Vodacom m-pesa, launched in July this year is "extremely user-friendly and convenient."
According to Lipworth, her company loads m-pesa as a payment beneficiary and makes a large electronic funds transfer upload and then an easy bulk payment to its staff via their mobile phone numbers. Staff can transfer money via their phones to family and friends wherever they are in South Africa.
"Not only is this easy for us, it means that our staff are paid quickly and have very low transaction costs. The security aspects are also very solid as FICA identification legislation is applied. If someone loses their phone, they simply replace the SIM card as their electronic wallet is still intact. Debit cards can provide an important back-up facility," she added.
m-pesa was started in Kenya and has also built up a strong user base in countries such as Tanzania and Mozambique. Lipworth is hoping that Vodacom m-pesa will soon be able to be used for cross border transactions as her company is keen to expand its operations into some neighbouring countries.
"The m-pesa platform provides a seamless, low cost and real time disbursement system for salaries, loans and grants that is low risk and easy to audit. It's as close to cash that you can get, without being exposed to the risks associated with its handling in South Africa," said Herman Singh, Managing Executive for m-commerce at Vodacom.
ENDS
About Vodacom
Vodacom is an African mobile communications company providing voice, messaging, data and converged services to over 55 million active customers. From our roots in South Africa, we have grown our operations to include networks in Tanzania, the Democratic Republic of Congo, Mozambique and Lesotho.
Vodacom is majority owned by Vodafone, one of the world's largest mobile communications companies by revenue. We're listed on the JSE Limited and our head office is in Johannesburg, South Africa.