West Africa
Oradian's cloud-based toolset to improve access to financial services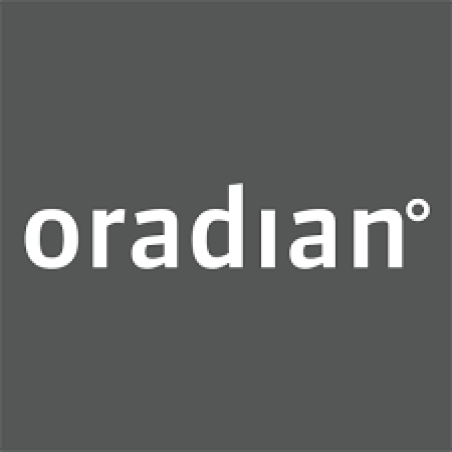 Microfinance institutions, Microfinance banks, savings and loans companies, rural banks and Cooperative Societies in West Africa that have deployed Oradian's cloud-based toolset have the potential to improve access to financial services in unbanked communities in Ghana.

"Financial institutions are becoming more efficient with Instafin, Oradian's cloud-based core banking system (CBS) and creating the capacity to serve more end-clients," explained Onyeka Adibeli, Oradian Co-founder and Programme Director for Africa at Oradian's Networking Dinner in Accra, Ghana on 24 April 2018.

A number of key players within Ghana's savings, loans and microfinance sector attended Oradian's Networking Dinner, in addition to regulatory groups, financial inclusion experts, and fintech providers. Industry leaders and microfinance practitioners gathered to form strategic partnerships that will boost financial inclusion in Ghana and West Africa at large.

Addressing guests at the Networking Dinner, Onyeka Adibeli affirmed that Oradian's CBS Instafin enables financial institutions to eliminate manual, pen and paper processes and move to digitize operations. "By reducing the time spent on administration through digitization, financial institutions have more time to focus on their core competency: delivering financial services to clients in their communities," he said.

Adibeli underscored Oradian's overarching impact: bringing more people into the financial system by providing access to financial services. "With Oradian's toolset, institutions can use the systems to reduce their operational costs and as a result, can reach out to more clients. Efficient operations fuel our progress toward the mission of financial inclusion, which we share with our customers."

The Programme Director highlighted several other tools for digital transformation including Instafin Messaging, Automatic Updates, Data Security, Training and Implementation – including data migration to Instafin from other core banking systems or from spreadsheets.

Mr. Adibeli further averred that financial institutions on the Instafin platform can offer time-based loans on a weekly, monthly or yearly basis. He added that the system is not customised but parameterised. The parameters ensure that each customer can configure their products to suit their clients.
"Providing loans is the main service for many microfinance institutions and microfinance banks in West Africa. Clients don't just come to the institution because they want to save; they are saving because they need a loan. In anticipation and understanding this demand, we create the tools that financial institutions need to service their clients in the most efficient way," he concluded.

About Oradian

Oradian is a financial inclusion company serving financial institutions in remote, hard-to-reach communities. Using insights from our community of customers, Oradian builds a cloud-based toolset that smart financial institutions plug into to access best practice and efficiency.

Oradian's global community is made up of over 60 financial institutions in eight countries with a concentration in the Philippines and Nigeria. Collectively, Oradian's community of financial institutions provides access to financial services for over one million end-clients.

Oradian is a quickly growing team of 90+ individuals from a unique combination of industries: microfinance, financial inclusion and technology. It has in-market teams in Nigeria and the Philippines and is headquartered in Croatia.
SOURCE:GHANAWEB