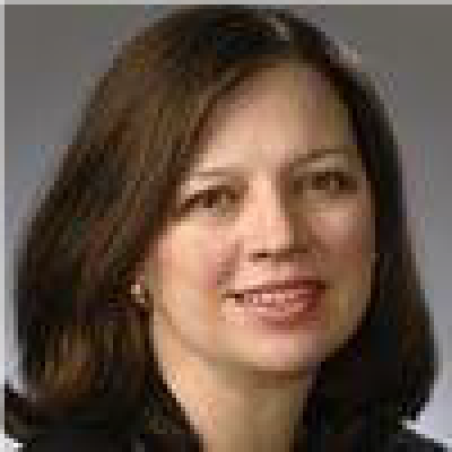 Ann J. Camarillo
Group CEO - Mobicash
MobiCash announced today that its board of trustees has unanimously chosen Ann J. Camarillo as the organizations next Group Chief Executive Officer. Camarillo who currently serves as MobiCash board member will succeed Patrick G. Ngabonziza the company's Chairman and current Group CEO.
Bringing over 30 years' of experience in financial services, IT and Telecommunications, Camarillo's appointment comes at a point when the organization is strategically aligning key investors and stakeholders to implement activities geared toward driving the organization into a mature global company, leveraging the R&D investment as well as the expansion of the organizations operations across various markets in Africa and abroad.
Patrick Ngabonziza expressed confidence in the board's choice "This is an exciting new phase for MobiCash, she has been a successful executive here and elsewhere" said Patrick. Ann Camarillo is a strong innovator, who manages to inspire and ensure the company delivers business results in the short term and over the long term, while at the same time guaranteeing that both existing and new customers receive optimal solutions customized to their needs. She brings a depth and breadth of global market experience that is unmatched inside and outside of MobiCash. She is exactly the kind of leader we need to take our history of delivering innovative mobile banking and payment technologies to our stakeholders, and raise the bar for our next generation of products."
MobiCash operate in an exciting market that requires constant focus on the ability to accelerate. Right now we are engaged in executing our growth strategy for Global Universal Mobile Payment across the World.
MobiCash has recently partnered with new sponsor banks in Southern Africa markets and there was imperative need for the organization to maximise on the delivery of their solution in those emerging markets and at the same time deploy mobile technology aimed at addressing country specific financial inclusion needs. By bringing in fresh leadership, it meant executives such as Patrick, with a strong IT background, could invest more time in R&D around innovative mobile technology for Africa and abroad.
Donald Mudenge, MCash SA COO commented "We are grateful to have Ann take up that office and I truly believe I speak for all MobiCash executives when I say this is a welcomed decision and we look forward to working with and supporting Ann Camarillo all the way."
Given the vast experience that Ann brings to the organization, her biggest role will be ensuring that the organisation meets its goals and objectives at group level and at the same time ensuring the same is met harmoniously across the various individual markets where MobiCash has a presence.
"I am greatly honoured by this opportunity to lead this organization of industrious, talented and innovative professionals." Said Mrs Camarillo "Yet, there is undoubtedly much more opportunity ahead. I am looking forward to growing the MobiCash team and moving the company towards even greater successes."
Over the course of a 20 year career at MasterCard Worldwide, Camarillo held a variety of leadership positions in business development, customer management, debit and prepaid products, operations and technology in the United States and globally.
Camarillo served in Belgium as CEO of Maestro International, the largest global debit card network, and CEO of Cirrus, the largest global ATM network. As MasterCard's Chief Debit Officer, she created Debit Centre of Excellence and managed the Global Debit Advisory Board responsible for all debit and prepaid strategy, policies, financial performance and investments. As Executive Vice President of U.S. Market Development, Ms. Camarillo was responsible for the financial contribution of all products and services and for creating and implementing next generation revenue streams.
About MobiCash
Headquartered in Hong Kong, MobiCash is a fast growth fintech company in the business of mobile financial services and provide mobile banking and payments solutions working with telcos, banks and transaction processors across international borders.
MobiCash leverages its payment platform to provide financial institutions with a complete mobile banking and payments solution that supports consumers on all three mobile access modes, offers online and offline enrolment capabilities and integrates with core banking, online banking and electronic payments systems.