Press Release
MFS Africa, Vodacom Mozambique launch mobile remittance service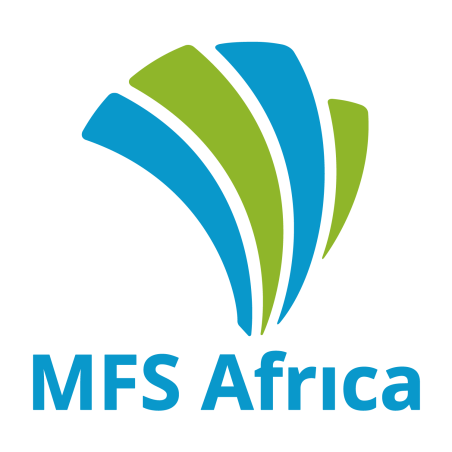 Pan-African fintech company MFS Africa announced today the launch of mobile remittance services to the Mozambique market, with the addition of Vodafone M-Pesa, a subsidiary of Vodacom Mozambique, to its payments hub. MFS Africa is the largest and fastest-growing mobile money aggregator in Africa, connecting over 120 million mobile wallet users through its partnerships with Vodafone, Vodacom Group Limited, and other telecoms leaders. Vodafone M-Pesa Mozambique is the market leader in Mozambique with more than 2 million M-Pesa users.

"We are excited to welcome another M-Pesa market to the MFS Africa Hub," said Dare Okoudjou, founder and CEO of MFS Africa. MFS Africa runs an inter-operability payments hub that connects mobile wallet systems in Africa and beyond to enable cross-border, cross-currency, and cross-network transactions. The Hub also connects to a growing number of banks and money transfer companies, offering them the ability to send transactions to M-Pesa wallets in Mozambique.
"M-Pesa Mozambique customers can now receive convenient, affordable, secure remittance payments from friends and loved ones in South Africa, and all over the world. They can then access those funds at any of our thousands of our M-Pesa agents across the country, or use the funds for any of the M-Pesa payment transactions currently available on our mobile money menu" said Gulamo Nabi, Managing director of Vodafone M-Pesa.
Mozambique receives over $95 million annually in remittances from South Africa, and another $66 million from the rest of the world, according to the World Bank. The first money transfer company to connect to Mozambique is Hello Paisa, a South African-based remittance services offering low-cost solutions to migrant communities. Hello Paisa customers can register transactions through the Hello Paisa Android App or via its multilingual call centre, and can settle these transactions at any Hello Store or partner outlet (including many major South African retailers).
A service of Hello Group, Hello Paisa already serves in excess of 10 000 Mozambican customers through its popular mobile phone based remittance service. "Our mission at HelloPaisa is to offer migrants living and working in South Africa a secure, legal, cost-effective way of sending money to their loved ones all around the world, with technology at the very core," said Mr Ahmed Cassim, MD, HelloPaisa. "Our connection to Vodafone M-Pesa in Mozambique through MFS Africa enables us to further extend these important services by offering cross-border remittance to key new markets."
MFS Africa is a Pan-African fintech company that develops innovative value added services for mobile wallets. The company works in close partnership with mobile network operators and financial institutions to bring simple and relevant financial services to un- and under-banked customers. MFS Africa currently connects over 120 million mobile wallet customers in sub-Saharan Africa. The MFS Africa Hub also connects money transfer organizations and banks to mobile wallets in Africa, allowing each to take advantage of the growing popularity of mobile wallets as safe, convenient, compliant, and cost-effective delivery channel for cross-border remittances and digital payments. For more information, visit www.mfsafrica.com.
Vodafone M-Pesa, a subsidiary of Vodacom Mozambique, is the largest mobile financial service provider in Mozambique offering cash deposits and withdrawals, cash transfer, airtime and data purchases, several popular service payments, prepaid electricity (Credelec) purchase, balance check, as well as cash transfers from Standard Bank to M-Pesa and from M-Pesa to Standard Bank.
Today, M-Pesa is the largest mobile financial service in Mozambique by far, processing and protecting over 190 million Meticais daily nationwide. M-Pesa serves more than 2 million customers and clients across the country through a network of more than 16,000 authorized M-Pesa agents, more than 100 Vodacom dealer shops, and 6 Vodacom shops.
To find out more about M-Pesa and its products and services, please visit www.vm.co.mz or contact us on telephone number 84111. Users in Mozambique may visit any one of our M-Pesa agents who will gladly assist with the service.
About Hello Paisa/Hello Group
Hello Group is South Africa's leading black-owned technology company offering low-cost, easily accessible and simple to use consumer and business services to migrant and informal communities. These services include telecoms, international money transfer services, distribution and FMCG activations 15 000 outlets and 45 000 independent agents nationally. Through affiliates the Group also has international money transfer licenses in 30 countries. Uniquely positioned by understanding and responding to local requirements in the regions in which they operate, Hello Group has a growing presence worldwide. They are headquartered in Centurion, South Africa.
For more information visit www.hellogroup.co.za.