East Africa
KENYA: SMEs record slowest mobile money use after fee waiver ends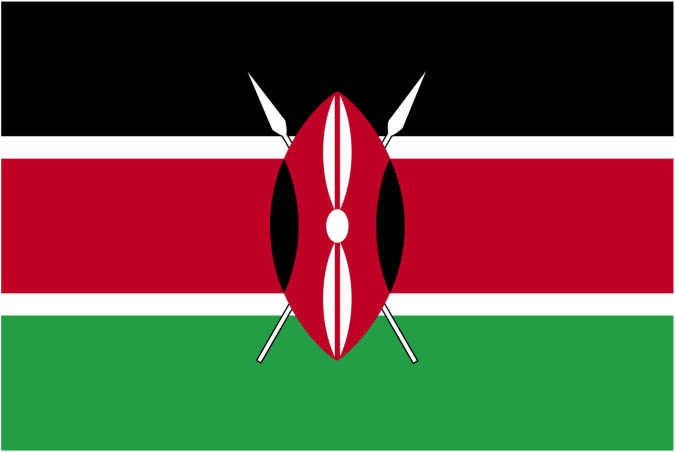 Growth in the use of mobile money services by small businesses grew slowest after the government withdrew the waiver of charges for cash transfers of up to Sh1,000.
The Central Bank of Kenya micro and small enterprises (MSMEs) finances Covid-19 Track Survey shows that the small businesses accepting payments digitally fell to 26 percent in March 2021, compared to 58 percent during last year's lockdown period.
A waiver on cash transfer fees benefited small-sized businesses as the majority of them receive small payments from buyers, easing purchases.
"In lockdown period 2020: 58 percent of MSMEs reported an increase in customers paying digitally compared with pre-Covid. By March 2021: 26 percent of MSMEs reported an increase in customers paying digitally compared with pre-Covid, a significant reduction.
However, this declined to 26 percent by March 2021, partly reflecting a reversal in mobile money waivers.
'Youth-owned businesses relied more on digital platforms to reach their customers," the joint report by the CBK and the Kenya National Bureau of Statistics adds.
After the government discouraged Kenyans from using hard cash for payments to prevent the spread of the virus, the use of mobile money grew sharply from March last year amid the removal of mobile bank account transfer charges on transactions below Sh1,000 were introduced.
Similarly, the CBK doubled the daily transaction limits to Sh140,000 and increased the amount, which can be held in a mobile wallet, to Sh300,000, allowing for large transactions to go mobile.
At the same time, more Kenyans adopted merchant payment options available on mobile wallets, boosting e-commerce platforms.
Its implementation saw Kenyans move Sh5.21 trillion through their phones last year, an equivalent of half of the country's estimated gross domestic product, spurred by relief measures on mobile phone payments to help to curb the spread of the coronavirus.
DAILY AVERAGE
Fresh data by the CBK shows the total transactions rose by 20 percent from Sh4.34 trillion the previous year.
This means that an average of Sh14.27 billion was transacted on mobile phones daily between January and December 2020 — some Sh2.81 billion higher than the Sh11.91 billion daily average in 2019.
Mobile money agent transactions also rose to a record high of Sh605.69 billion in December 2020, from Sh357.77 billion in May the same year on waived charges as well as an uptick in the number of MSMEs whose customers were paying digitally.
ONLINE PAYMENTS
The end of the waiver in January this year, however, reduced cash handled by agents to Sh567.99 billion in February from Sh590.36 billion in January, highlighting the significance of the waiver in spurring online payments solutions, according to the Central Bank of Kenya data.
The banking regulator extended the free transfer, which was set to lapse on June 30 last year to December 2020 amid protests from Safaricom and banks.
For example, Safaricom argued that the free M-Pesa transfer cost it Sh9 billion in the six months to June last year, which saw the firm report a six percent drop in net profit to Sh33.07 billion — the first fall in nine years.
"In lockdown period 2020: 58 percent of MSEs reported an increase in customers paying digitally compared with pre-Covid. By March 2021: 26 percent of MSMEs reported an increase in customers paying digitally compared with pre-covid, a significant reduction.
The Central Bank conducted the phone-based survey between November 30–December 14, 2020, and March 15–26, 2021 involving 1,610 respondents from 47 counties.
DIGITAL SHIFT
MSMEs are firms with between one and nine employees, accounting for 98 percent of all businesses in Kenya, according to a 2016 survey.
The majority operate without business licenses (65 percent) with 92 percent not registered by the registrar of companies.
The survey also indicates that MSMEs shifted to digital platforms such as SMS and phone calls (34 percent), social media (seven percent), and online stores (two percent) during lockdown to reach customers.
Amid illiquidity challenges, the majority of the small businesses received credit from digital platforms at 36 percent in March, which, however, dropped from a peak of 45 percent in November 2019.
Other sources were chamas (business clubs) or groups (24 percent), mobile money (14 percent), bank (11 percent), friend or family (10 percent) and digital or mobile app (two percent, which also dropped from 10 percent in November 2020).
RESTRUCTURED LOANS
The report also notes that 73 percent of businesses had not benefited from any direct government interventions.
Nineteen percent of businesses benefited from value-added tax (VAT) reductions while 18 percent gained from reductions in turnover tax, eight percent suspension of credit, and two percent restructured loans.
Last year, the government introduced a stimulus package for businesses such as lowering VAT from 16 percent to 14 percent as well as reduced corporate tax from 30 percent to 25 percent.
"Sixty-five percent said cash assistance would have enabled them to weather the lockdown, with the government cited as the key source."
But, 55 percent of businesses expressed optimism business normalcy would resume this year while 63 percent that had closed down in December expect to reopen. By March 2021, only 28 percent of small businesses had reopened.
The data also shows that 27 percent of employees in the SME sector were working without pay in March, from nine percent a year earlier when the country reported the first case of the virus, leading to restrictions that hurt businesses.
The increase in those on unpaid employment highlights the fall in the quality of jobs as businesses struggle to recover from the fallout, occasioned by depressing sales.
Kenya in March banned social gatherings, suspended movement into four counties including Nairobi and Mombasa, and enforced a dusk-to-dawn curfew that saw businesses reduce operating hours and post a decline in sales.
"A larger share of employment was unpaid, indicating a reduction in the quality of jobs," the CBK said
SOURCE: BUSINESSDAILYAFRICA / KEVIN ROTICH