East Africa
Kenya's e-commerce surges amid COVID-19 pandemic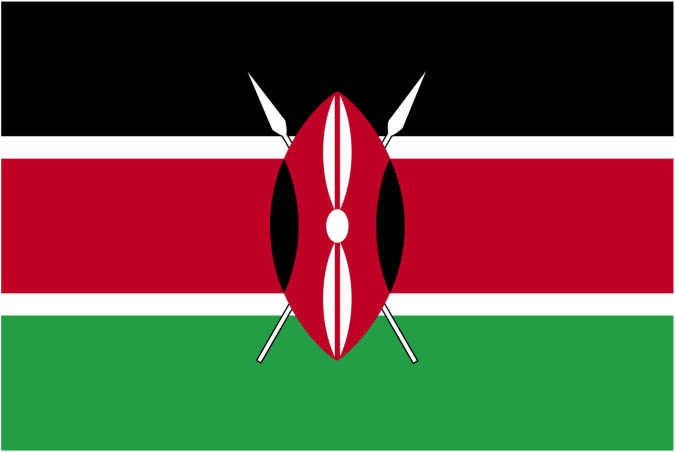 The motorbike rider carrying a box branded the name of a global fast-food chain maneuvered between vehicles stuck in a traffic jam in Kenya's capital Nairobi about noon on Monday.
It was evident that he was rushing to deliver lunch, ordered online, by workers in the city.
And he was not alone, several other riders offering courier services could also be spotted rushing to deliver various items bought online.
Beer, medicine, groceries, mobile phones, apparels, shoes, newspapers and agro-inputs are some of the items Kenyans are buying online.
East African nation citizens are also accessing taxi, health and insurance services online as e-commerce takes center-stage in the country.
The rise in online trading in Kenya, which has come as a boom to courier services, has been significant since the outbreak of COVID-19, boosted by citizens' need to maintain social distance and curb the spread of the disease.
Faced with tough restrictions that hindered the movement of people, various firms, established and start-ups, have taken their services online, giving digital trade a huge boost.
The result is that Kenya's nascent e-commerce sector has taken off, getting the forward jerk it needed from COVID-19 pandemic.
"COVID-19 has brought into realization that some of the processes and businesses that require physical or face-to-face interaction can be migrated into virtual environments through digital technologies capabilities. This is what has boosted e-commerce in Kenya," said Joseph Macharia, the founder of Mkulima Young, an online agricultural marketplace in Kenya.
While his digital marketplace existed before the pandemic, dozens of others have sprung up in the last few months as entrepreneurs seek to cash in on the rise in the demand for online goods and services.
"The restrictions of movement to curb the pandemic and the existence of digital technologies that include mobile money and internet have enabled e-commerce to grow since demand for goods and services is there," he said.
According to the Communication Authority of Kenya (CA), e-commerce has taken root in Kenya, with private and public enterprises involved as well as individuals and households.
CA in a recent survey put penetration of e-commerce in Kenya at 40 percent, but this has surged considerably especially due to the pandemic.
There are various forms of e-commerce taking place in Kenya. These are domestic and cross-border e-trade.
Globally, Kenyans order goods on Alibaba, eBay, AliExpress and Amazon, among others.
Popular items ordered from the global giants include books, shoes, watches, mobile phones and clothes.
The domestic e-commerce sector is dominated by both global and local brands that include Masoko, Jumia, Glovo and Chinese store Kilimall.
But those are the established brands, start-ups like Bovic run by a Chinese-trained entrepreneur, are also making inroads in the market, inspired by Alibaba in particular, whose Chinese founder Jack Ma visited Kenya years ago.
Victor Botto, who runs Bovic and trained at Alibaba, told Xinhua recently that Chinese e-commerce firms have developed due to hard work, discipline and focus on volumes and low margins, thus offering consumers competitive prices.
Bernard Mwaso of Edell IT Solutions, a software development start-up in Nairobi, isolated increased mobile connectivity and availability of payment platforms, in particular, mobile money as a huge boost to e-commerce in Kenya.
"In the COVID-19 pandemic period, access to the two services has meant access to products because people are restricting their movement in fear of the disease," he said.
As at end of June, CA notes there were 40 million internet subscriptions and 57 million mobile phone subscribers in Kenya, an increase of 3.3 per cent for the latter.
"The significant growth is partially attributed to the directive by the Kenyan government on the use of cashless payment systems to contain COVID-19 pandemic and the attendant waiver of transaction costs for amounts equal to or less than 1,000 shillings (about 9.2 U.S. dollars)," says CA in its latest report.
Similarly, the Central Bank of Kenya, which regulates the fintech sector, put the number of mobile money subscribers in September at 64 million, with the users transacting up to 4.5 billion dollars a month.
The World Bank notes that digital technologies like mobile money in Africa present new opportunities for businesses to achieve faster growth.
This is because they facilitate operational efficiencies, innovation, access to markets and finance, and have enabled firms to operate remotely during COVID-19 lockdowns.
Statista, a global research firm, estimates that the Kenyan e-commerce volumes would surge to 2 billion dollars annually by 2024, pushed up by increased uptake.
Analysts expect the Kenyan e-commerce surge will continue even after the pandemic.
"E-commerce is the new normal and the future of trade in Kenya as it is across the globe. People have realized it is flexible, saves time and other resources. What needs to be enhanced is trust so that fraudsters don't dirty the market," said Macharia.
SOURCE:Xinhua