East Africa
Kenya:M-Shwari lifts CBA above Equity in loan accounts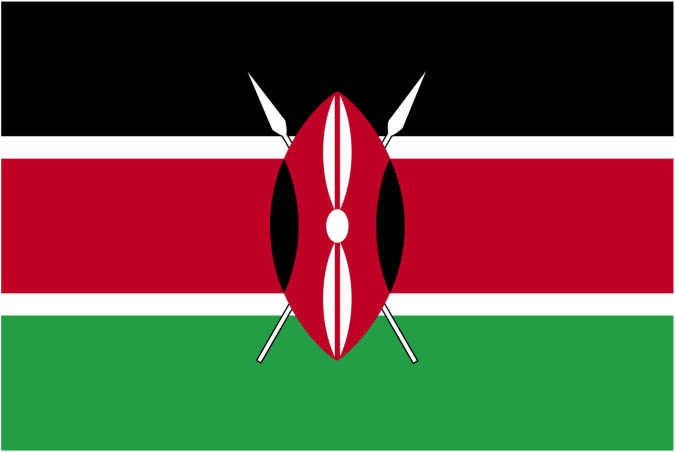 JUNE 10,2014.
BUSINESS DAILY.
Commercial Bank of Africa (CBA) has overtaken Equity Bank as the lender with the highest number of loan accounts buoyed by the growing number of subscribers to its mobile money platform, M-Shwari.

CBA's loan accounts grew to 897,000 last year up from 89,000 in 2012, placing it ahead of Equity Bank, which closed the year with 840,000 borrowers.
Jeremy Nguze, the bank's managing director for Kenya operations, attributes the growth to M-Shwari, a product he says has helped stimulate the savings culture among Kenyans through a reduction of the cost of access to banking services.
"The M-Shwari proposition is a savings-led offering meant to stimulate Kenyans' ability to save through a convenient channel as well as minimise the cost of access to banking services. As you may be aware, there are no charges for moving funds between M-Pesa and M-Shwari or vice versa. Customers are also eligible for competitive interest rates," he said.
Last year was the first full year that CBA, which is associated with the Kenyatta family, operated the mobile money savings and borrowing platform, underscoring the growing influence of mobile money in Kenya's fast-changing financial services landscape.
Launched in November 2012, in partnership with Kenya's largest telecom operator Safaricom, M-Shwari has since strengthened CBA's position in retail banking with the lender hosting more than a quarter of the country's total deposit accounts.
CBA currently has 5.6 million deposit accounts or 26 per cent of the country's total. It only ranks second to Equity, which has 7.4 million deposit accounts.
The bank is now ranked as the largest mid-tier lender controlling 4.6 per cent of Kenya's banking industry deposits ahead of NIC and DTB banks.
M-Shwari's clientele that is largely made up of micro depositors and borrowers has, however, left CBA with the lowest average deposit per account at Sh16,000, highlighting the heavy use of the mobile platform by those at the bottom of the savings pyramid.
Equity has an average deposit size of Sh21,445 per account.
In 2011, the year before CBA delved into retail business through the mobile platform, the average amount held in a deposit account stood at Sh1.9 million.
But that has since changed, leaving the bank with only 17,895 accounts holding more than Sh100,000 in savings.
Analysts, however, point out that the willingness of the bank to lend out cash to M-Shwari accounts points to how deep it has dug into the savings history of the users. The decision to lend to a person through the phone is pegged on their transactional history.
"The deposit that people hold in mobile money is not sticky (long term) so you don't know what the bank was sitting on the day before December 31," said the head of research at Standard Investment Bank, Francis Mwangi.
Mobile banking has become a competitive factor in Kenya, helping the lenders to increase their customers' access to financial services.
Latest data show that up to 67 per cent of the bankable population now has access to financial services, a large fraction of it through the mobile phone.
Mr Mwangi, however, noted that while mobile banking is helping banks to pick up deposits, they are not able to trade on it because of the high velocity involved.
M-Shwari loans are due for repayment in a month with a 7.5 per cent one-off interest. The loan is marked as bad if unpaid after three months.
Loans offered through the phone were initially capped at Sh5,000 but CBA has since said it has allowed customers with good repayment history to borrow in excess of Sh8,000.
Profit after tax for CBA's Kenyan operations grew by 31.7 per cent last year to Sh3.5 billion from Sh2.6 billion, mainly driven by cheap deposits.
The lender reduced its interest expenses by Sh800 million and kept a lid on its operational expenses to achieve the result.
Last year CBA, which also operates in Uganda and Tanzania, increased its staff numbers by 136 to a total of 864. The bank launched its Uganda operations last year and is yet to break even.
Equity, which has been Kenya's largest retail banker by both deposit and lending, plans to re-enter the mobile money space mid next month with its recently acquired mobile virtual network operator licence.
Equity was the first to partner with Safaricom in 2010 in launching a mobile money product dubbed M-Kesho.
But the product soon collapsed in what Equity management blamed on the bank's lack of control of the SIM card. With a telecom licence the bank will have control of the SIM card, getting better headroom to manage prices.
Other lenders have also launched mobile money products that allow customers to open bank accounts, save and borrow money through their phones. The lenders plan to ride on Safaricom's huge subscription base to grow their numbers.
CBA, which is also ranked as the largest non-listed lender, is expected to raise additional capital during the year to finance its growth. Its total capital to risk weighted assets ratio is currently below the new statutory capital adequacy ratios set to take effect at the end of the year.
Mr Nguze said the bank will be compliant in line with the new guidelines by the time they come into force.