East Africa
KENYA: M-Pesa share of cashless payments surges to 85%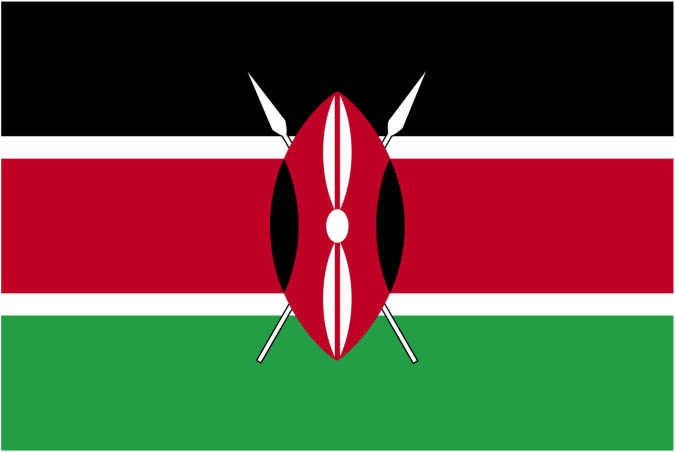 Safaricom's Lipa na M-Pesa service has risen to take an 85.8 percent market share of non-cash payment for ordinary goods and services, underlining the entrenchment of the mobile money platform in everyday transactions.
The telco disclosed that the service processed deals worth Sh404.8 billion in the six months to September when payments on point of sale (POS) machines using credit, debt, prepaid and charge cards stood at Sh66.8 billion, according to data from the Central Bank of Kenya.
Analysis of M-Pesa's market share in cashless consumer payments excludes cheques and Real Time Gross Settlement (RTGS) System which are mainly used to settle high-value business-to-business transactions.
Lipa na M-Pesa was launched in June 2013 and has aggressively recruited merchants across the country, including large and small businesses such as fuel stations, supermarkets, corner shops and eateries.
This has seen it overtake the card payments – run by banks and their global payments technology partners such as Visa and Mastercard — that have largely focused on serving formal retailers.
Active Lipa na M-Pesa agents jumped 22.3 percent to 215,367 in the six months to September while the number of merchant tills surged 76.7 percent to 224,179.
Transaction volumes on the mobile platform rose to 245.9 million from 155.3 million.
Card-processing POS machines on the other hand barely changed at 45,965 units while their deal volumes fell by nearly a fifth to 15.2 million.
Merchants signed up for Lipa na M-Pesa are charged a fee of up to 0.5 percent of the value of the transaction and customers may also incur the same level of fees to use the service.
Banks on the other hand can charge merchants up to two percent to process card-settled transactions which are free to shoppers.
Revenues from Lipa na M-Pesa rose 5.9 percent to Sh1.08 billion in the six months to September compared to Sh1.02 billion a year earlier.
For merchants, use of cashless payments has the benefit of reducing revenue leakages besides eliminating the risks and costs of handling notes and coins. Cashless payments are expected to grow in the coming years, partly due to increased digitisation and lowering of fees by payment service providers.
Kenya, however, still relies heavily on hard cash through which more than 90 percent of transactions are settled.
Lipa na M-Pesa is part of the expansion of the mobile money platform into an ecosystem offering payments, cash transfers, credit, insurance, savings and investment services.
"We are broadening our financial services portfolio, evolving M-Pesa into a broader financial platform that becomes a lifestyle choice," Safaricom chief executive Peter Ndegwa said on Monday when the firm released its interim results. "Especially for our SMEs with products around wealth management insurance, credit and savings amongst other propositions."
The company recently upgraded the M-Pesa platform to facilitate faster product rollout and integration of application programming interface (API).
Safaricom says the use of M-Pesa has grown, especially during the Covid-19 pandemic period as consumers seek to make cashless transactions to avoid contracting the highly infectious coronavirus.
Removal of fees on M-Pesa transactions of up to Sh1,000 has also incentivised more consumers to use the platform.
Total value of transactions on the service rose 32.9 percent to Sh9.04 trillion in the six months ended September while the deal volumes grew 14.9 percent to 5.12 billion transactions.
The value of zero-rated M-Pesa transactions stood at Sh1.76 trillion in the review period, Safaricom said.
Active users of the mobile money platform rose to 26.7 million in the review period from 23.6 million the year before.
Removal of fees on the low-value M-Pesa transactions is, however, hurting Safaricom's earnings in the short term. Its net profit dropped six percent to Sh33 billion in the half year to September when revenue fell 4.1 percent to Sh124.5 billion.
"The adverse service revenue performance is mainly attributed to the decline in M-Pesa and voice revenues. Relative to the prior year, voice declined 6.5 percent as the growth in customers and usage is offset by continued downward movement on the effective rate per minute," the company said in a statement.
"Zero rating of M-Pesa transactions impacted M-Pesa revenue, which declined 14.5 percent year-on-year."
Revenue from M-Pesa declined by Sh6.1 billion to Sh35.8 billion while that of voice contracted by Sh2.8 billion to Sh40.1 billion.
The Central Bank of Kenya (CBK) announced the removal of charges on M-Pesa transactions of up to Sh1,000 from March 16 until June 30, a period when bank-to-M-Pesa transactions would also be free. The regulator later extended the relief measures until December 31.
Safaricom expects its financial performance to improve once it resumes charging fees across all transaction amounts. There is, however, still uncertainty on whether the relief measures will be extended once more.
Mr Ndegwa projected that the company could post earnings before interest and taxes (EBIT) in the range of Sh91 billion to Sh94 billion for the full year ending March 2021.
SOURCE: BUSINESSDAILY / VICTOR JUMA