West Africa
GHANA :MTN Holds Stakeholders Conference On Mobile Money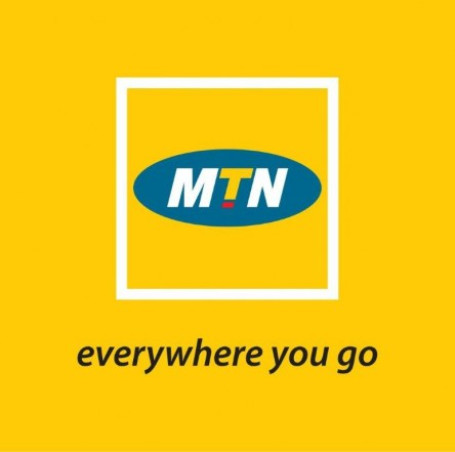 AUGUST 15,2014.
Ghana.gov.gh.
Making Mobile Wallet transactions popular, acceptable and trusted nationwide will require the support of Central Bank and Government in the areas of policy, advocacy and in creating the enabling environment for a more structured and centralized approach.

Mr. Eric Nsarkoh, Sales & Distribution Executive, MTN Ghana, who made the assertion, said policy change and support for existing cashless transaction providers to encourage active participation and innovation within the sector would help to enhance adoption and expand usage while tax holidays and other related subsidies and reliefs should be extended to mobile financial services in order to encourage usage and drive the cashless agenda forward.

Mr. Eric Nsarkoh, therefore, urged the Bank of Ghana to actively participate in creating top-of-mind awareness and create an enabling environment to foster and facilitate the active participation of all key stakeholders in the financial sector to drive electronic payments, especially those from the mobile channel, and accelerate Ghana's transition to a cashless economy.
He was speaking at the opening of a Stakeholders Conference on MTN Mobile Money in Accra, yesterday.
The conference, organised on the theme: 'Expanding Cashless Payments in Ghana through Mobile Wallet Transactions,' formed part of this year's Mobile Money Month—the third in a series.
Mr Nsarko said with low numbers— only 4.5milllion bank accounts— in terms of the banked in Ghana, Mobile Money provided a huge opportunity to compliment the restricted number of bank branches in the country through the wide agent network that went into the deepest rural area in the country.
Overall, he said, MTN Mobile Money had seen a tremendous growth since it was launched, with services ranging from airtime top-up, money transfer, bill payment (DStv, GOtv, ECG, Online stores, School fees, etc.), bulk payment, insurance services, ATM withdrawals and international remittances.
Furthermore, he said, government payments, such as the Livelihood Empowerment against Poverty (LEAP)—an initiative to provide stipends to the very poor in our communities—was currently being enabled through the mobile wallet.
This, he said, had facilitated the process and brought much convenience, safety and reliability to the entire process for the benefit of the consumer and government.
Mr Nsarko noted that despite the successes and achievements so far made, the growth of the service was facing many challenges such lack of requisite infrastructure and fear of possible loss of funds by customers on their electronic wallets.
He said to effectively promote the services, enhance user experience and expand usage, there was the need for further investments by all stakeholders including the government into technological infrastructure, adding that in the long term, the objective should be towards universal access and convergence to all forms of cashless payments, i.e., all ATMs/ E-Zwitch/Mobile Money should cross-transact.
He gave the assurance that much investment had been made by service providers to enhance security on the electronic wallet platforms to improve user confidence and that encryptions had been made to secure user details and transactions, in addition to investments in risk monitoring instruments such as the AML software to provide assurance and protect the interest of all stakeholders and users.
In a presentation, Mr Clarence Blay, Deputy Chief, National Payments System Oversight, BoG, disclosed that to boost the expansion of the industry and grow cashless payments, BoG was in the process of replacing the current Regulations on branchless banking with new Regulations on Mobile Financial Services.
Mr Blay said BoG considered MTN a valuable partner and pledged the bank's support in the pursuit of the cashless payments agenda.
He urged operators to comply with the new Regulations when they came into force.
For his part Mr Kess Atuyota Ejughemre, Head of Business Support Systems, Erricson, sub-Saharan Africa, noted that economic growth could only be captured by more economic activities powered by mobile money or cashless systems.
Mr Ejughemre, therefore, stressed the need for collaboration among stakeholders.
MTN Mobile Money is a cash management service targeting the unbanked to give them the opportunity to transfer money to friends and loved ones, using the mobile phone.

The product was launched onto the Ghanaian market five years ago in furtherance of MTNs corporate values of leadership and innovation.

MTN Mobile Money began in Ghana through partnership with nine commercial banks considered very strategic in MTNs drive to make Mobile Money more accessible to people.

Within five years of MTN Mobile Money in Ghana, more than one million Mobile Money customers transacted business on MTN Network while over 6.5 million transactions were recorded on a monthly basis.

Within the MTN Group, MTN Mobile Money has been launched in 15 operations, with a customer base of 18 million.

Ghana is said to be at an exciting phase of its economic development, with a growing synergy between the banking and mobile telecommunications industries, in respect of the adoption of mobile banking.

With less than 20% of the Ghanaian adult population banked, MTN Mobile Money provides an enormous opportunity to attract and mop funds from the remaining 80% who are un-banked into the formal financial sector.

However, current regulations limit the influence of the mobile telecommunication operators who have invested the most and are actively promoting the service.