West Africa
Ghana:Airtel Money Crosses 1.5 Million Mark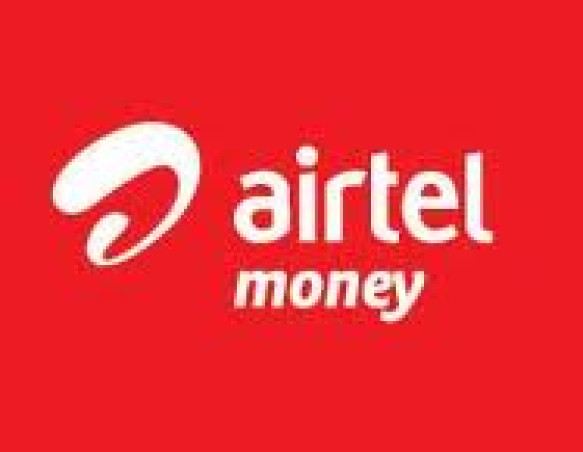 Airtel Ghana has announced that the number of registered customers using Airtel Money has crossed the 1.5 million mark. This number is about half the population of Accra and the highest adoption rate by the subscribers of any mobile money service on the market. The high adoption rate of Airtel Money is evidence of the trust that subscribers have in Airtel Money's ability to deliver on its brand promise of being simple, secure and instant.

Airtel Ghana has since the introduction of Airtel Money been successful in making the service more attractive and acceptable to all. The service has been instrumental in changing the way people transact business, and it is progressively moving towards achieving its target of helping to propel Ghana towards a cashless society.

Airtel Money's growth can be attributed to the constant innovation and world - class service it has been providing its customers since its inception. A unique feature available on Airtel Money, when compared with the other mobile money services, is the ability to link one's bank account directly to one's electronic wallet thereby enabling simple and secure transfer of money across accounts. To allow flexibility and convenience in use, Airtel went the extra mile and partnered with banks to enable the use of their Automated Teller Machines as cash out agents without the need for an account with the Bank or an ATM card.

Another unique feature of Airtel Money is that one can purchase data bundles to access the internet. Commenting on this unique feature, Donald Gwira, head of Corporate Communications at Airtel said, "Imagine you are trying to meet a deadline late in the night, and you run out of data. If there are people on the other side of the world waiting for you, this can be a huge problem. With Airtel mobile money, you just top up with data bundles or recharge quickly and move on without issues."

Airtel Money has also partnered the Government of Ghana to facilitate payment of government services like passport fees, and other payments on the e-government portal. Partnerships with over 500 merchant outlets including eateries like KFC, and shops like Melcom, Shoprite, Koala, Maxmart and many more allows subscribers to pay with Airtel Money for goods and services procured from such merchants. This provides a large network of outlets where Airtel Money customers can use the service, bringing convenience to their lives. For the partners and merchants who have adopted Airtel Money as a payment mechanism, Airtel Money delivers an efficient payment and collections system.

Airtel Money customers are also able to conveniently pay for their water bills, tickets with Ethiopian Airlines, DStv and GOtv subscriptions, mortgages with Ghana Home Loans and even school fees without having to go through the hustle of long queues and endless waiting. The continued rise and adoption of Airtel money will see the service penetrate all aspects of life where financial transactions are made and establish itself as the safest way to pay.

Commenting on the rapid growth of Airtel Money, Manu Rajan Marketing Director of Airtel Ghana stated that, "the adoption and increased use of Airtel Money by our subscribers as a trusted mode of payment is heartwarming. We are encouraged by this growth; we are even more encouraged by the number of merchants who are seeking tie-ups with us to adopt Airtel Money as a payment channel."

Users of Airtel Money can go to any one of its network of 11,000 registered agents, seven partner banks, and 152 post offices to undertake cash-in and cash out transactions. Airtel Money customers can alternatively cash out money from any of Ecobank and Fidelity banks over 289 ATMs nationwide.
SOURCE:BUSINESSGHANA