West Africa
Ecobank, Total-Liberia to do Agency Banking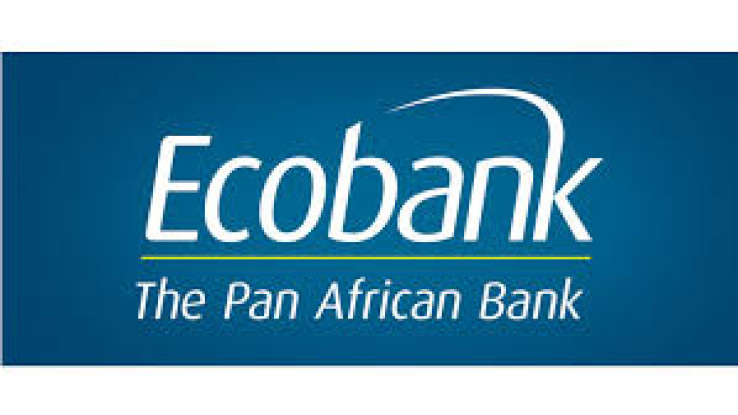 One of Liberia's most reliable financial institutions, Ecobank, on Friday, February 15, 2019, signed a partnership agreement with Total-Liberia to offer agency banking that will serve customers at all filling stations across the country.
Agency banking is where a commercial bank appoints a third party (agent) to transact business on its behalf.
Peter Adegunle, Total-Liberia Managing Director, who launched the service at the entity's Center Street branch in Monrovia, said that it will begin with 100 stations across the country; carefully selected to enable members of the public to carry out financial transactions, such as deposits, withdrawals and account opening at the outlets known as 'Ecobank Xpress Points.'
"For now, we are starting with only five Total filling stations in Monrovia that include the one on Center Street, Caldwell, VOA, Bye-Pass and Sinkor 6th Street," Mr. Adegunle said.
He added that transfers to Ecobank and other banks, bill payments, and airtime top-up would be carried out with ease at the selected locations.
Adegunle added, "we are happy today to partner with Ecobank, because it is the biggest in the Liberian economy."
He described the partnership with Ecobank as an illustration of one of Total's strategies that would strengthen the cashless initiative in the country.
Ecobank-Liberia managing director, George Mensah-Asante, described the deployment of Ecobank Xpress Points via Total-Liberia locations as an extension of the bank's distribution and financial inclusion strategy to take banking services to the doorstep of every citizen.
He stated that the outlets would offer convenient and accessible financial services in a cost-effective and secure manner.
"As you are no doubt aware, Ecobank introduced Agency Banking in Liberia on May 10, 2018, to bring banking services closer to the doorsteps of our customers, enabling them to deposit and withdraw cash from accredited agents within their local communities.
"Friday's event marks yet another milestone for Ecobank, since we embarked on the second phase of our digital journey with the launch of the Ecobank Mobile App in January, 2017," Asante said.
He said that the bank's Mobile App offers customers numerous services that provide banking at their fingertips in a convenient and easily accessible manner.
"Today any individual with a registered Lonestar or Orange mobile number can open an Ecobank Xpress Account via their mobile phone without any paperwork. Ecobank-Liberia currently has over 120,000 mobile app downloads, and has opened over 110,000 Xpress accounts.
"Also on the app is the EcobankPay, which is a Scan and Pay feature, via a Quick Response (QR) Code in partnership with MasterCard and VISA. Payment via EcobankPay is aimed at assisting merchants to increase their sales by providing an alternative form of payment other than cash, mobile money and cards."
Facebook users, according to Mr. Asante, can have a chat with EcobankPay RAFIKI via messenger and also access the app and use almost all of the features on the app including pay bills, scan & pay, as well as open Xpress account, among others.
He said the bank's Mobile App provides customers with the convenience of cardless withdrawals from its Liberian dollar Automated Teller Machines (ATMs) through the generation of Etokens that can also be shared with family and friends via email, text messages, whatsapp, etc.
As a Pan African Banking Group, has a key objective of attracting 100 million customers on the Mobile App by 2020.
When achieved, this alone has the ability of empowering the large unbanked and underserved people of Africa, providing great gains with respect to financial freedom and financial literacy and also deepen financial inclusion and reduce the cost to serve.
Asante: "As we are all aware, we are here today to outdoor a unique partnership between Ecobank Liberia and Total Liberia and to officially launch the Ecobank Xpress Point."
This launch will see Total-Liberia distribute selected products and services of Ecobank throughout its numerous footprints across the country include cash deposits and withdrawals on Xpress accounts, current accounts and savings accounts redeeming e-tokens (for cash) Cash Xpress Prepaid Card Issuance, etc.
This will, undoubtedly, afford Ecobank the opportunity to reach more customers wherever there is a Total Gas Service Station.
Asante added,"we will continue to employ technology and partnership deals with key retail shops across Liberia, to provide exciting financial products to all. This way, we are certain that retailers and SME businesses will discover new opportunities for making incomes and reducing inefficiencies in their operations."
He said this launch completes the Digital Financial Services Environment that Ecobank is creating in a bid to contribute to the Pro-poor agenda of the Liberian government.
"Our Agency Banking will also immensely create job opportunities for many and enhance the existing businesses of our potential partners."
"Ecobank Liberia is on the move. For us, banking is no longer the place you go, but what you do. We give you power at your fingertips 24/7."
Asante said the partnership will help augment the revenue currently being received by both businesses, whilst expanding financial services to both the banked and unbanked populace in Liberia.
"The call to action is that all of us should join hands together to deepen the financial inclusion agenda in Liberia and across Africa."
SOURCE:LIBERIANOBSERVER