Press Release
7th Remittance & Payment Expo: Only two weeks left for early registration!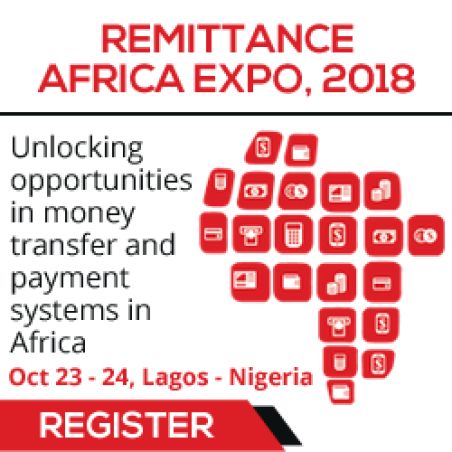 Meet the largest gathering of money transfer providers on the Africa continent at the 7th RemittanceAfrica Expo (www.RemittanceAfrica.com) that will take place across 23 and 24 of October at the Lagos Oriental hotel.
Remittance Africa Expo is the gathering of thought leaders in the remittance and payment ecosystem around Africa and beyond with the compelling headline theme: 'Unlocking Opportunities in Money Transfer and Payment systems in Africa'.
The time for savings is almost up! Please complete the early Bird Registration before September 30, 2018 to take advantage of discount pricing to save up to 40% on your registration fees.
The two-day event will feature more than 28 speakers, 8 panels discussion and more than 220 industry delegates covering remittances, payments, banking, fintechs, mobile networks, microfinance, IT and solution providers etc from around Nigeria, Africa and beyond.
With registration for speakers, sponsors and partners now live via the event website at www.RemittanceAfrica.com, confirmed first round of speakers for the Expo includes thought leaders from leading supply side industry players such as MFSAfrica, Paga, Flutterwave, RemitFund, nFortics, MTN Cameroon and many others.
We look forward to seeing you in Lagos, Nigeria!
Media contact:
West Ekhator
Telephone: +234- 809-650-3987,
Email: kwest@mobilemoneyafrica.com
Website: www.remittanceafrica.com